SniperG1
Miloš Katzer
okres Ústí nad Orlicí
Filmový nadšenec :)
18 bodů
Kdo jsem:
   Profil spravován v Google Chrome
  Poslední aktualizace 29.07.2020 
!! Už tak trochu filmový maniak, fanoušek herce Ryana Goslinga a seriálu Game of Thrones !! 
 !! U filmu preferuji originální znění, kvalitní obraz a zvuk !!

   Tak co mám rád : Samozřejmě filmy ( kouknu prakticky na cokoliv ), krátkometrážní filmy, dokumenty, gangsterky
                                           Severoevropskou kinematografii, poslední dobou Belgickou a Španělskou kinematografii
                                           Historii ( hlavně Středověk a Světové války ), přírodu, sport ( jsem pro všechno ) a hudbu.
   A co nemám rád :  Muzikály ( na opravdu pár vyjímek ), postelové scény ve filmu, Asijskou kinematografii ( na pár vyjímek ),
                                            Německou kinematografii, knihy, telenovely, TV Hovna a ČSFD Bodohoniče
Zatím nejlepší krátkometrážní filmy, které jsem viděl... 
     Dead Island     Signs     Saga of Biorn     Plurality     T is for Toilet     Portal: No Escape     Cargo     Zero     Brain Divided
     Nokturno     True     For the Birds     Hunt for Gollum     Thanks, Smokey!     O is for Orgasm     Mortal Kombat: Rebirth
     Kung Fury       The Man Who Planted Trees       Piper       73 Cows       Sophia a Richie
Pár opravdu povedených kousků ze Severoevropské kinematografie...
     Selfish Giant     Trolljegeren     Puhdistus     Grønne slagtere     Jagten     Kid     Sweeney     Kunsten å tenke negativt
     Män som hatar kvinnor     Flickan som lekte med elden     Luftslottet som sprängdes     Hodejegerne     Trainspotting
     Bloody Sunday     This is England     Adams æbler     Ondskan     Blinkende lygter     I rymden finns inga känslor     Pusher II
     Hundraåringen som klev ut genom fönstret och försvann     Kongen av Bastøy       Man Who Wasn't There, The

     Sound of Noise       Moon       Slumdog Millionaire       Battle for Haditha       Arn - Tempelriddaren       True North
      Football Factory, The       Bleeder       Following       Kærlighed på film       Efter brylluppet       Pusher       I Am Slave
      Kvinden i buret       Fasandræberne       Flaskepost fra P       En chance til       Pusher 3       Under Sandet       Birkebeinerne
      Sorgenfri       En man som heter Ove       Thelma       En frygtelig kvinde       Tuntematon sotilas       Den 12. mann
       '71       Journal 64       Der kommer en dag
Dokumenty, které mohu doporučit... 
     Pack, The     Life     Earth     African Cats: Kingdom of Courage     Planet Earth     World´s Deadliest Animals     Home
     Swarm: Nature´s Incredible Invasions     Cove, The     Insect Dissection: How Insects Work     Life in the Undergrowth
     Predator Battleground     Amazing Ocean 3D     Bugs!     Microcosmos     Citadelle assiégée     Monster Bug Wars!
     Crimen - Monsters of Crime     Ross Kemp on Gangs     Cocaine Cowboys     Ehre der Paten     Art of Flight, The
     Pablo Escobar: King of Cocaine     Vysokaya igra russkoi mafii     Apocalypse - La 2ème Guerre Mondiale     Katka
     Klitschko     Eastwood Factor, The     Tupac: Resurrection     Last Stand of the 300     Der Preis der blue jeans
     Ancient Aliens     PSH Videodrome     Česká RAPublika     Into the Mind       38       Manny       Océans de plastique
     Věčná Slavia       Amy       Samsara       Baraka       Blod i mobilen       Imposter, The       Zeitgeist: Moving Forward
     Red Army       Barbarians Rising       Nordfor sola       Virunga       Gravitation       Marathon: The Patriots Day Bombing 
     Making a Murderer       Last Just Man, The       A Plastic Ocean       Earth: One Amazing Day       Pásky z Nagana
     Conor McGregor: Notorious       Cowspiracy: The Sustainability Secret       Spitfire: The Plane That Saved the World
     Hitting The Apex       Hans Zimmer: Live in Prague       Free Solo       Vykoupení Zrození Kingdom Come       The Hunt
Další várka oblíbených seriálů...
    CSI: Crime Scene Investigation     Without a Trace     Boardwalk Empire     Band of Brothers     M*A*S*H     Lost     Vikings
    Bates Motel     Minuscule     Two and a Half Men     SpongeBob SquarePants     South Park     Married with Children
    Home Improvement     Gilmore Girls     Bylo nás pět     True Detective     Big Bang Theory       Luther       Daredevil
    Ultimate Survival Alaska       Stargate SG-1       Ófærð       The Last Kingdom       Legion       Marvel's The Punisher
    Stranger Things       Midnattssol       Narcos: Mexico       Godless       Chernobyl       Watchmen       Bron       Servant
Oblíbené záležitosti neboli filmy které mohu klíďo doporučit... 
     2020:        Greyhound
     2019:       Joker       El hoyo       1917       The King       Toy Story 4       Le Mans '66       Les Misérables
     2018:        Ready Player One       Avengers: Infinity War       Deadpool 2       Venom       Upgrade       Bird Box
                       Aquaman       Bohemian Rhapsody       Outlaw King       Green Book       A Star Is Born       Toman
                       Spider-Man: Into the Spider-Verse       Hotel Mumbai
     2017:       John Wick: Chapter Two       Logan       Life       Thor: Ragnarok       Wonder       Brawl in Cell Block 99
                       What Happened to Monday       Coco       Only the Brave       Three Billboards Outside Ebbing, Missouri
                       Blade Runner 2049       Dunkirk       Wind River       A Dog's Purpose       Vremja pěrvych       Molly's Game
     2016:       Deadpool       The Revenant       Batman v Superman: Dawn of Justice       The Jungle Book       Silence
                       Wołyń       Gold       Live by Night       Nocturnal Animals       Sully       The Accountant       Warcraft
                       The Neon Demon       13 Hours: The Secret Soldiers of Benghazi       Hacksaw Ridge       Jestem mordercą
                       Brimstone       Dangal       La La Land       Contratiempo
     2015:       Ex Machina       Avengers: Age of Ultron, The       Mad Max: Fury Road       Sicario       Bone Tomahawk

                      Everest       Le Petit Prince       Ant-Man       Black Mass       Trumbo       Suburra       The Hateful Eight 
                      Hardcore Henry       Room       The Martian       Inside Out       Saul fia       Straight Outta Compton
     2014:       Lego Movie       How to Train Your Dragon 2       Edge of Tomorrow       Serbuan maut 2       American Hustle
                      Behandeling, De       Twelve Years a Slave       Maleficent       Lucy       Sin City: A Dame to Kill for       

                      Salvation, The       Interstellar       Guardians of the Galaxy       The Hobbit: The Battle of the Five Armies

                       Drop, The       Big Hero 6       Whiplash       John Wick       The Dead Lands       La Isla mínima       Durak
                       Kingsman: The Secret Service       Exodus: Gods and Kings       Qu'est-ce qu'on a fait au Bon Dieu?
     2013:       Stoker       Kick-Ass 2       Star Trek Into Darkness       Side Effects       Conjuring, The       We´re the Millers
                       Dead Man Down       Only God Forgives       Gravity       Thor: The Dark World       Wolf of Wall Street, The
                       Great Gatsby, The       Prisoners       Locke       Gangster Squad       Minuscule - La vallée des fourmis perdues
                       Captain Phillips       Nymph()maniac: Volume 1       Blue Ruin
     2012:       Looper       Cloud Atlas       Savages       Perks of Being a Wallflower       Lawless       Django Unchained
                       Avengers, The       Chronicle       Dictator, The       Prometheus       Red Lights       Rise of the Guardians
                       Seven Psychopaths       Disconnect       Life of Pi       Pirates! In an Adventure with Scientists!, The

                       21 Jump street       Hobbit: An Unexpected Journey, The       El cuerpo
     2011:       Warrior       Rango       Limitless       Serbuan maut       God Bless America       Detachment       Ironclad
                       Cara oculta, La       Intouchables       Sucker Punch       Kill The Irishman       Adventures of Tintin, The
                       Thor       X-Men: First Class       Source Code       Crazy, Stupid, Love       Ides of March, The       Contagion 
                       Présumé coupable       La piel que habito
     2010:       Tangled       Kick- ass       Debt, The       Legend of the Guardians: The Owls of Ga'Hoole       Inception

                       Shutter Island       Ajeossi       All Good Things       Hesher       Blue Valentine       Brestskaya krepost
                       True Grit       The Social Network       Animal Kingdom       How to Train Your Dragon       Town, The
                       Whistleblower, The       Tropa de Elite 2: O Inimigo Agora É Outro
     2009:       Up       Public Enemies       Watchmen       Avatar       Road, The       Notorious       Pandorum       District 9

                       Monsters vs. Aliens       Star Trek       [Rec] 2       Hachiko: A Dog's Story       Lovely Bones, The
     2008:       Dark Knight, The       Redbelt       Tunnel Rats       RocknRolla       Cloverfield       Felon       Taken

                       Le Premier jour du reste de ta vie       Valkyrie       Martyrs       Yip Man       MR73       Eden Lake
                       StarGate: Continuum       Changeling       Gardens of the night       WALL-E
     2007:       Ratatouille       Klass       Kingdom, The       American Gangster       Gone Baby Gone       Hot Fuzz
                       Zodiac       Bourne Ultimatum, The       Sweeney Todd: The Demon Barber of Fleet Street       Fracture
                       Lars and the Real Girl       American Crime, An       Simpsons Movie, The       Stardust       Orfanato, El
                       No Country for Old Men       30 Days of Night       I Am Legend       3:10 to Yuma       Shooter       [Rec]
                       Scaphandre et le papillon, Le       Eastern Promises       Stuart: A Life Backwards       Into the Wild
                       Persepolis       Shake Hands with the Devil
     2006:       Miami Vice       Prestige, The       Children of Men       Apocalypto       Blood Diamond       Babel       300
                       Laberinto del Fauno, El       X-Men: The Last Stand       Half Nelson       Find Me Guilty       Crank
                       United 93       Huo Yuan Jia       Over the Hedge       Silent Hill       Departed, The       Running Scared
                       Scanner Darkly, A       Good Year, A       Lucky Number Slevin       Good Shepherd, The       Sweeney Todd

     2005:       V for Vendetta       Amityville Horror, The       Weather Man, The       Devil's Rejects, The       Jacket, The
                       Corpse Bride       History of Violence, A       Danny the Dog       Hooligans      Get Rich or Die Tryin'
                       Coach Carter       Saat po long       Lord of War       Kingdom of Heaven       Munich       Constantine
                       Stay       Batman Begins       Cinderella Man       Constant Gardener, The       9 rota       Sin City
                       All the Invisible Children       Aurore
     2004:       Butterfly Effect, The       Maquinista, El       Troy       Notebook, The       Napola       Suspect Zero       Collateral
                       Fade to Black       Dawn of the Dead       Million Dollar Baby       Banlieue 13       Incredibles, The       Saw
                       Bourne Supremacy, The        Alexander       It's All Gone Pete Tong       Dealer       Crash       Hotel Rwanda
     2003:       Ong-bak       X-Men 2       Kill Bill       Big Fish       21 Grams       United States of Leland, The       Monster
                       Finding Nemo       Pirates of the Caribbean: The Curse of the Black Pearl       Gothika       Open Range
                       Master and Commander: The Far Side of the World       Underworld
     2002:       Cidade de Deus       Road to Perdition       8 Mile       Equilibrium       Gangs of New York       Ying xiong
                       Signs        Catch Me If You Can       Bourne Identity, The       25th Hour       Phone Booth       Pianist, The
                       Insomnia       Minority Report       Irréversible
     2001:       Black Hawk Down       Enemy at the Gates       Lord of the Rings: The Fellowship of the Ring, The       Blow

                       Others, The       Y tu mamá también       Training Day       Ali       Ocean's Eleven       Man Who Wasn't There, The

     2000:       Cast Away       Gladiator       Snatch.       X-Men       Unbreakable       Memento       Amores perros
         - 
     1991:       Blair Witch Project, The       Human Traffic       Green Mile, The       Payback       Sleepy Hollow       8MM

                       eXistenZ       Sixth Sense, The       Matrix, The       American History X       Blade       Saving Private Ryan

                       Enemy of the State       Game, The       Devil's Advocate, The       Cinquième élément, Le       Jackie Brown
                       Starship Troopers       Gattaca       Crash       Fargo       Four Rooms       Forgotten Silver       Desperado
                       Leaving Las Vegas       Pulp Fiction       Forrest Gump       Crow, The       Jui kuen II       Philadelphia       Alive
                       Schindler's List       Perfect World, A       Jurassic Park       M. Butterfly       Braindead       Reservoir Dogs
                       Last of the Mohicans, The       Thelma & Louise       Silence of the Lambs, The       Casino       Warriors

                       The Prince of Egypt       Lola rennt       A Bronx Tale       What's Eating Gilbert Grape       This Boy's Life
                       Lock, Stock and Two Smoking Barrels       The Usual Suspects       Requiem for a Dream       Se7en 
                       Payback       La vita è bella       Dead Man       JFK       The Fugitive       Ghost Dog : La Voie du samouraï
     1990:       Godfather: Part III, The          Goodfellas       Die Hard 2       Total Recall       Edward Scissorhands       Ghost
         - 
     1981:       Abyss, The       Big       Dead Ringers       Bloodsport       Die Hard       Rain Man       Lethal Weapon       Scarface
                       Dirty Dancing       Predator       Fly, The       Aliens       Ladyhawke       After Hours       Rocky IV       Terminator
                       Ghost Busters       Blood Simple       Unendliche Geschichte, Die       Threads       Blade Runner       Thing, The
                       First Blood       Raiders of the Lost Ark       Excalibur       Boot, Das       Videodrome       Scanners       L'ours
                       The Untouchables       Miller's Crossing       Once Upon a Time in America       Nuovo cinema Paradiso
                       Idi i smotri       Jean de Florette       Manon des sources
     1980:       Airplane!       Alien       Escape from Alcatraz       Pari e dispari       Rocky       One Flew Over the Cuckoo's Nest
         -
     1971:       Jaws       ...Altrimenti ci arrabbiamo       Towering Inferno, The       Godfather: Part II, The       Godfather, The
                       Duel       The Sting       Serpico       The Shining       Raging Bull       Papillon       Kramer vs. Kramer       Life of Brian
                       The Elephant Man       Love and Death
     1970:       Patton       Chiamavano Trinità, Lo       Planet of the Apes       Cool Hand Luke       El Dorado       Birds, The
         -
     1961:       Per un pugno di dollari       Judgment at Nuremberg       Atentát       Per qualche dollaro in più       Světáci
                      Il buono, il brutto, il cattivo       The Hill
     1960:       Magnificent Seven, The       Psycho       Bridge on the River Kwai, The       Witness for the Prosecution
         -
     1951:       Vynález zkázy
The General ( 1926 ) , City Lights ( 1931 ) , Modern Times ( 1936 ) a It's a Wonderful Life ( 1946 )
Pár těch oblíbených herců navíc...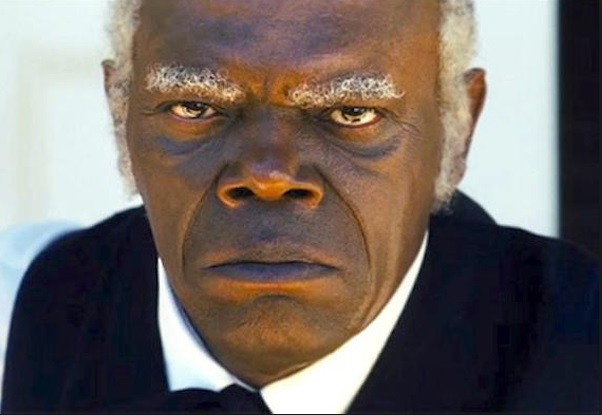 ---
Seriálových postav...
Taky hereček...
A nemohu zapomenout na režiséry...
!!! TOP !!!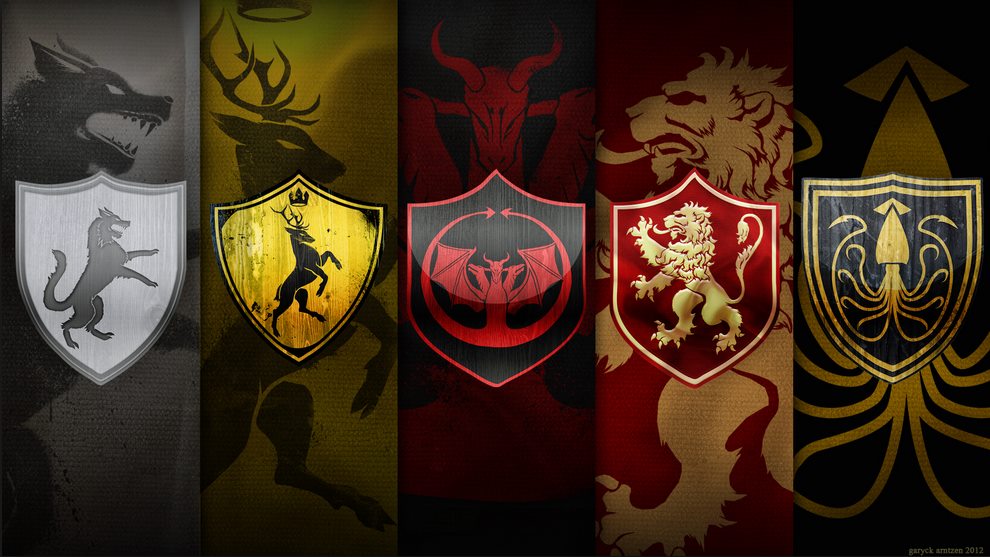 Nejoblíbenější postavy: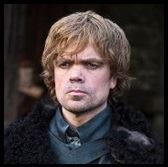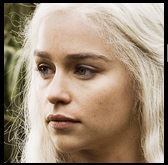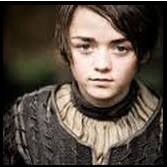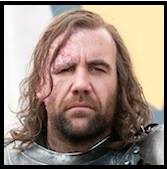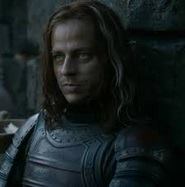 Základny na filmy...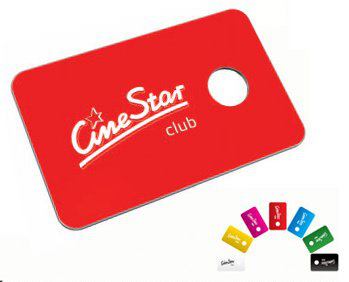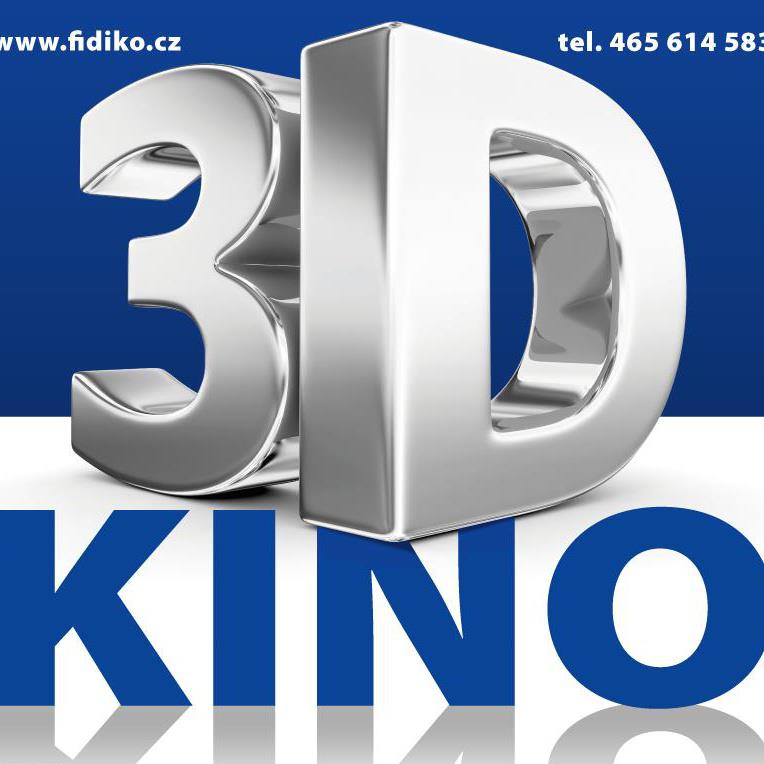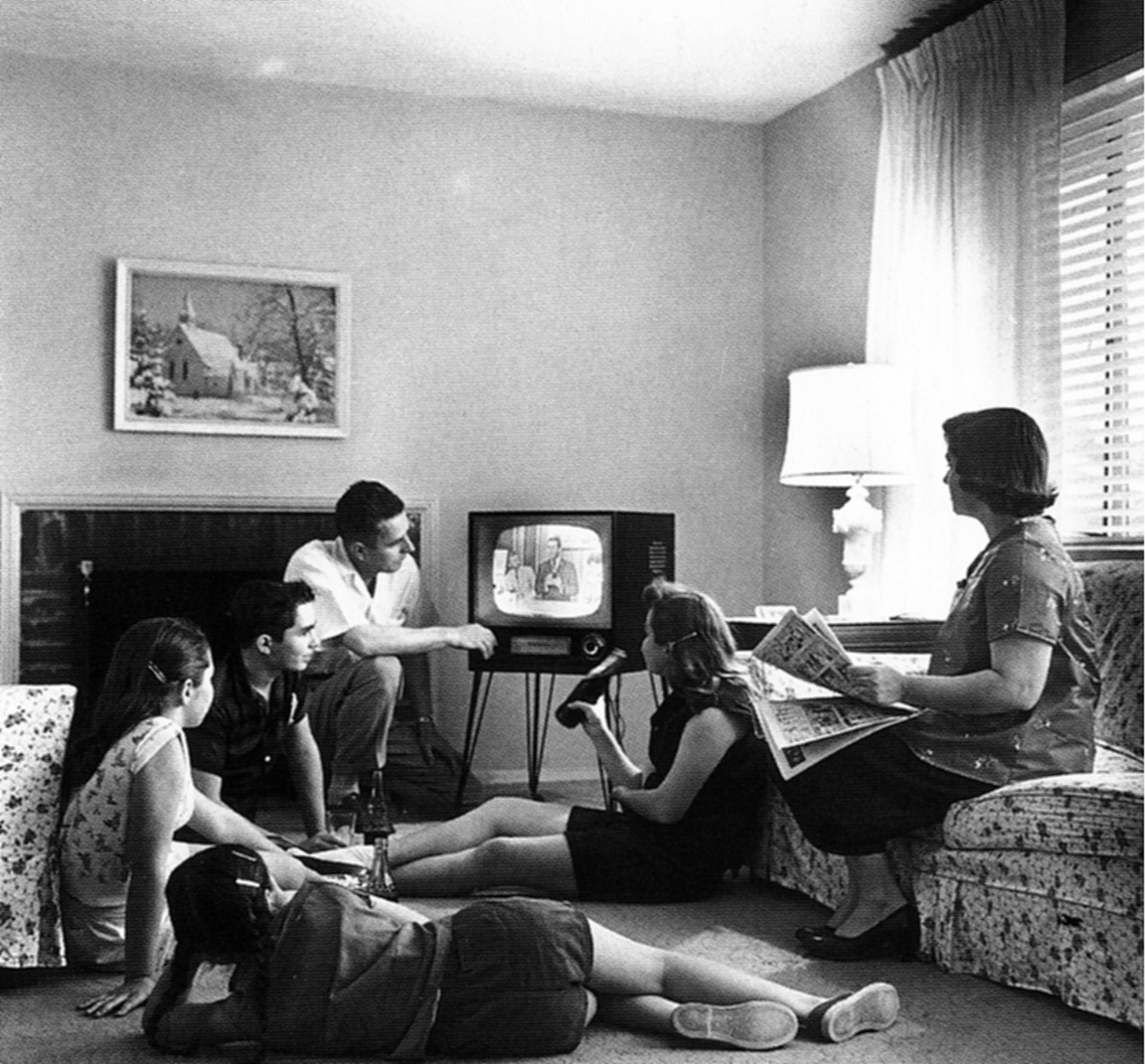 Ryan Gosling 
"Je lepší se přecenit, jako nezkusit něco, o čem si myslíte, že je nad vaše síly."
Věk: 39 let
Narození: 12.11. 1980, Stratford, Ontario, Kanada
Znamení: Štír
Výška: 185 cm
Barva očí: Modrá
Náboženství: Mormonské 
Narodil se v kanadském Londýně v Ontariu, ale brzy se s rodinou přestěhovali do Cornwallu, Ontario, kde vyrůstal. Když byl malý, jeho rodiče se rozvedli a Ryan spolu se starší sestrou Mandi. Ze základní školy si ho matka vzala domů, protože ho spolužáci šikanovali. Později navštěvoval střední školu Lestera B. Pearsona v Burlingtonu, Ontario.
První významná filmová role přišla v roce 2000, kdy si po boku Denzela Washingtona zahrál ve filmu Vzpomínka na Titány. Hlavní role následovala o rok později ve snímku Svatý boj. V roce 2004 byl vybrán v Sho West mužskou hvězdou zítřka. 
Druhý přelomovým filmem v Ryanově kariéře byl snímek Half Nelson, za nějž si vysloužil nominaci na Oscara v kategorii Nejlepší herec v hlavní roli. Nominaci sice neproměnil, ale získal si tak další vlnu popularity. V březnu 2007 získal Spirit Awards v kategorii nejlepší herec. Také byl vyhlášen nejlepším hercem Stockholmského festivalu 2006.
Ryanův oblíbený film je Na východ od ráje z roku 1955 a oblíbený herec Gary Oldman. Ryan vlastní marockou restauraciv Hollywoodu a má psa jménem Geroge.
pracuje se na tom!!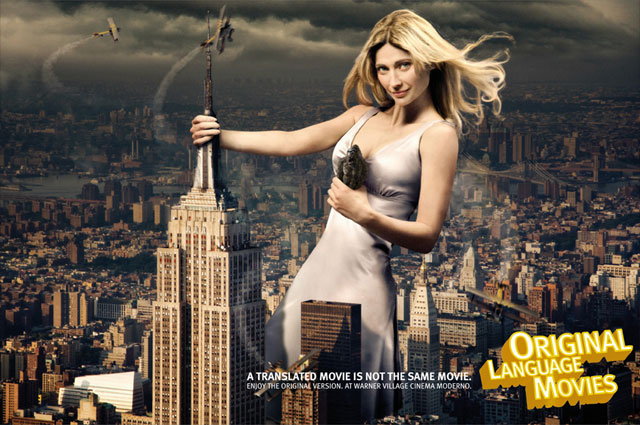 Díky za návštěvu, případné přidání mezi oblíbené a nedej bože i bodík ;)
Přeji hezký den :)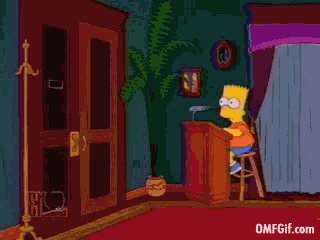 Na závěr nějaké ty statistiky... 
ČSFD TOP 100:          99
  ČSFD TOP 300:          286
856(16%)
1828(35%)
1523(29%)
587(11%)
278(5%)
213(4%)

Veřejné: