007.
Jarek Vlach
okres Blansko

6 bodů
Kdo jsem:
Vítej na mém profilu
     Jsem třeba obrovský fanoušek Kevina Costnera, a proto jsem se rozhodl úvodní část profilu věnovat právě jemu a poskytnout zde dalším fanouškům některé další informace k jeho filmové tvorbě, které zde na ČSFD zatím nejsou nebo je po mém zaslání neuveřejnily. Je jedinej  z herců, který svým umem umí pozvednout každý film na vyšší úroveň a na jeho i slabší filmy se rád podívám znovu, což u nikoho jinýho neplatí. Je taky skvělý režisér, který si vybírá zajímavé náměty svých filmů. Je to herec, který má obrovské charisma.
     Rád se směju a proto je můj nejoblíbenější žánr komedie, ať už ve filmu nebo jako seriál, a je mi jedno, jestli je akční, romantická .... a také detektivky jako Hercule Poirot, Sherlock holmes...
     Mám rád českou tvorbu, i když dnes tolik kvalitních filmů a hlavně seriálů není. Velkou slabost mám pro mafiánské filmy a to hlavně v období prohibice.
Kevin Costner   
Nový film
Kevin Costner je v jednání hrát v Ariel Vromen je " trestního "pro Millennium Zábava a Nu Image Films .
Costner bude hrát nemilosrdný zabiják, který spíše než strávit zbytek svého života ve vězení, rozhodne se být předmětem lékařského experimentu, ve kterém je mozek nedávno zavražděného pole operativní implantované v jeho hlavě.
 reklama http://www.aceshowbiz.com/video/download/00038138/
Nový seriál(natáčení březen 2015)
http://www.eluniversal.com.mx/espectaculos/2014/kevin-costner-serie-western-durango--988490.html 
Midnight Delivery
Režírovat bude Otto Bathurs.
 Zápletka je prostá: aby zachránil svou dceru, musí zdánlivě obyčejný muž (Kevin Costner) pro kolumbijský drogový gang propašovat zásilku kokainu půlnočním letem do Londýna. 
McFarland (premiéra 21.11.2014)
http://www.youtube.com/watch?v=92-ykJaE__E&feature=youtube_gdata
Film je založen na skutečném příběhu. Kevin Costner zde ztvární roli trenéra žijícího v převážně hispánském městě v Kalifornii, ne kterém vytvoří tým na vysoké škole, který bude muset překonávat sociální i fyzické problémy a překážky, aby se mohl stát mistrem roku 1980.
Black and White (natáčení v létě 2013)
scénář a režie Binder (Vztekle tvá)
http://www.etonline.com/movies/137495_Behind_the_Scenes_of_Costner_s_Black_White/index.html
Příběh dědečka Elliota Andersona (Kevin Costner), jehož manželka zemřela při autonehodě, a který později ztratil svou dceru poté, co porodila jeho vnučku Eloise.  Jak bojuje se svým žalem, Elliotův svět se obrátí vzhůru nohama, když afroamerická babička Rowena (Octavia Spencer), vyžaduje, aby Eloise byla vydána do péče svému afroamerickému otci Reggiemu, narkomanovi, kterého Elliot viní za nedbalost, která vedla ke smrti jeho dcery. Elliot se ocitne v hluboce zakořeněném boji o opatrovnictví a nezastaví se před ničím, jen aby jeho vnučka nepřešla do výchovy jeho bezohledného zeťe.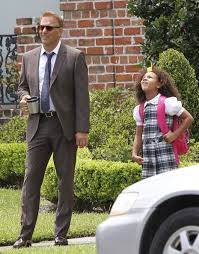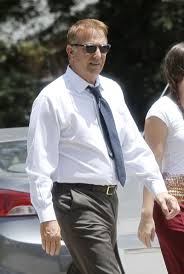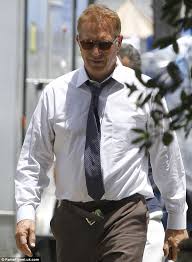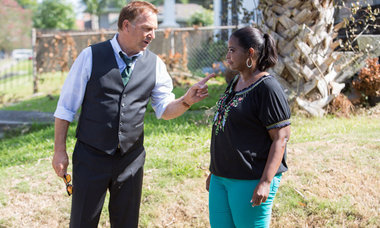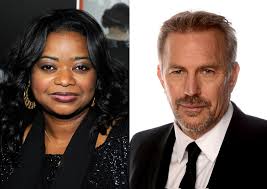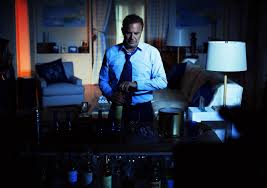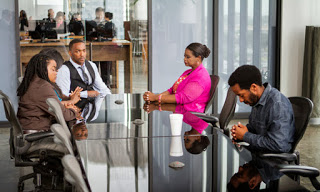 Draft Day (premiéra 11.04.2014, v ČR asi nebude)
V připravovaném snímku Draft Day si Kevin Costner střihne roli manažera týmu amerického fotbalu, který musí překonat nejednu překážku, aby získal nejvýhodnější místo na draftu. "Draft Day" je událost, na níž si jednotlivé týmu vybírají dle určitého klíče mladé a nadějné hráče do svých řad.
http://www.youtube.com/watch?v=u93iQwdCqnQ&feature=player_detailpage
Trailer 1 http://www.youtube.com/watch?v=oeTu8DDybqQ&feature=player_detailpage
FACEBOOK DRAFT DAY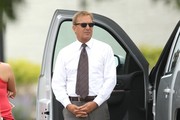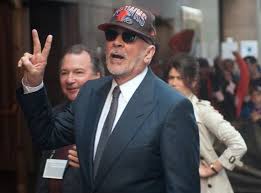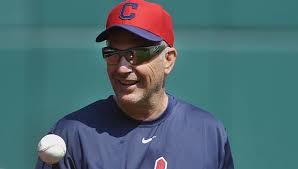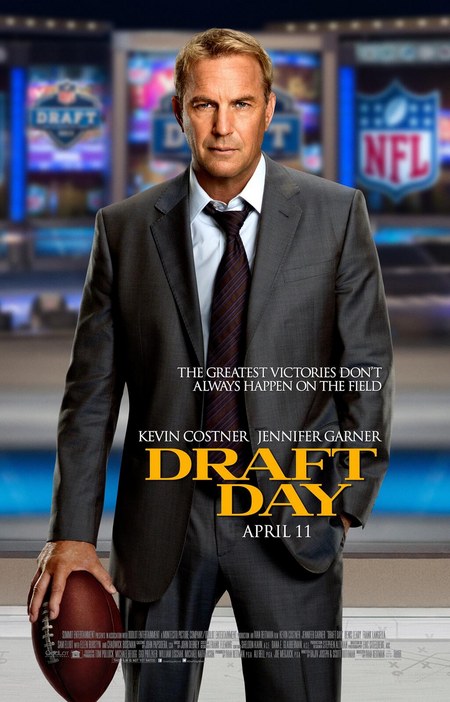 Three Days to Kill (premiéra 08.05.2014)
Costner si tu zahraje bývalého agenta, který dělal pro vládu špinavou práci. Teď je ale smrtelně nemocný a jediné, po čem touží, je usmířit se s vlastní dcerou, než bude pozdě. Když tedy dostane nabídku splnit pro vládu ještě jeden úkol a nafasovat za to lék, neváhá.
http://www.youtube.com/watch?v=uZ-ygE7_zYA&feature=player_detailpage
sestřih fotek a záběrů z filmu  http://www.youtube.com/watch?feature=player_detailpage&v=EXyS0dBNhUk
trailer 1 http://www.youtube.com/watch?feature=player_detailpage&v=iqCec5P8z9w#t=7 
nové video http://www.youtube.com/watch?feature=player_detailpage&v=E5tfGFGAFZA
FACEBOOK 3 DAYS TO KILL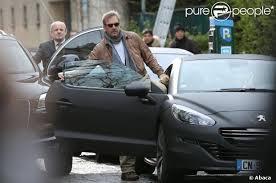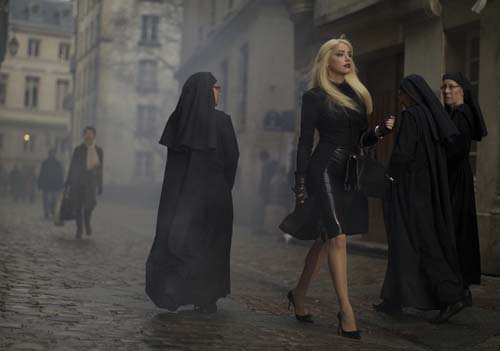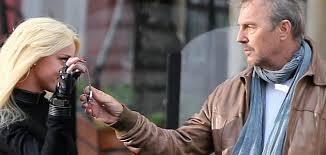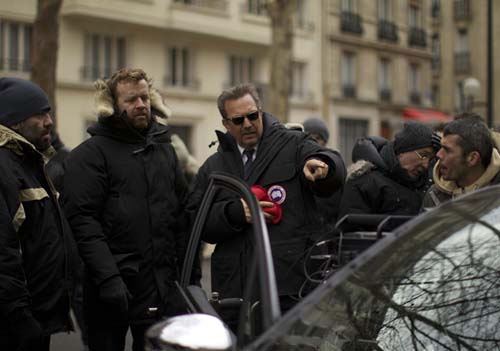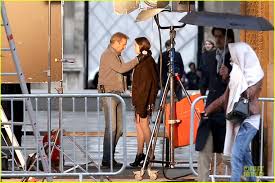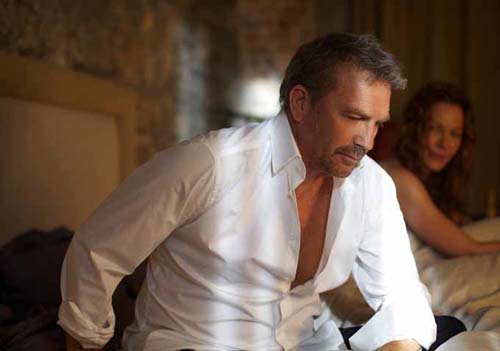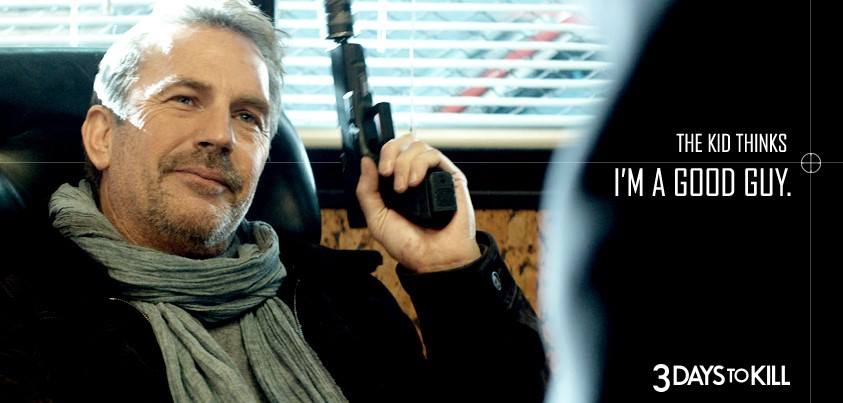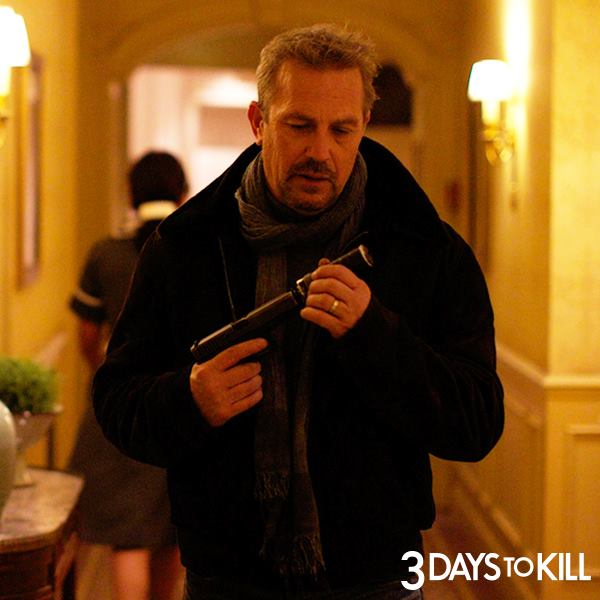 FRANCOUZSKÁ FILMOVÁ CENA CÉSAR ZA CELOŽIVOTNÍ DÍLO 2013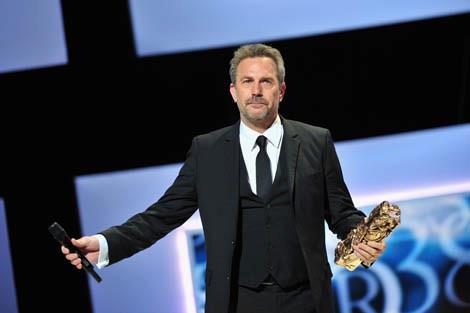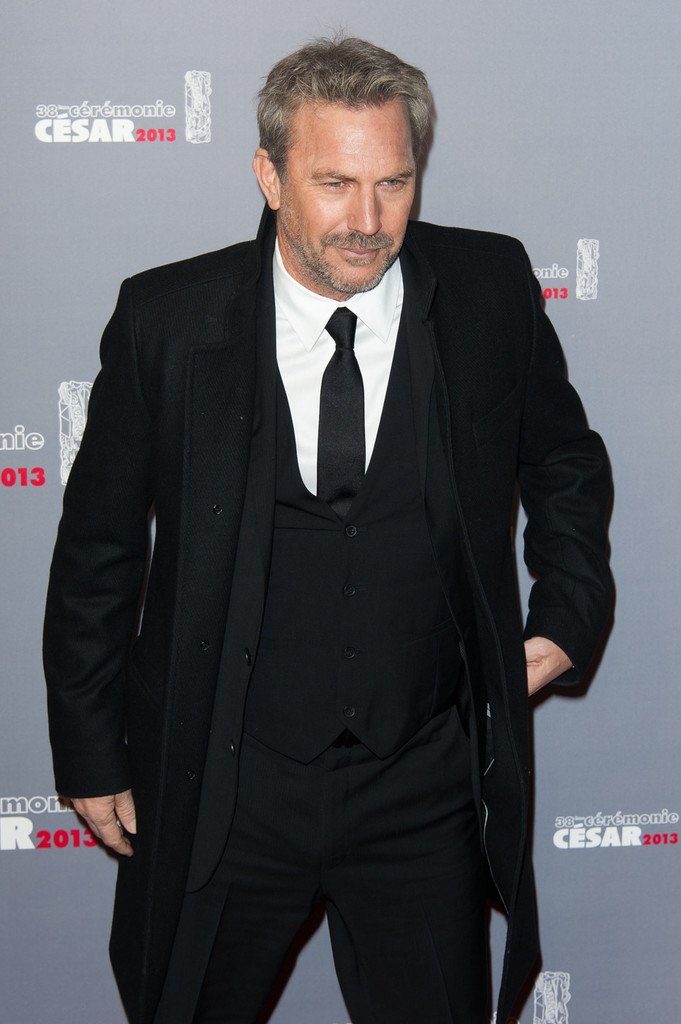 Nejlepší herec v minisérii (Hatfieldovi a McCoyovi)
Cena Emmy a Zlatý Glóbus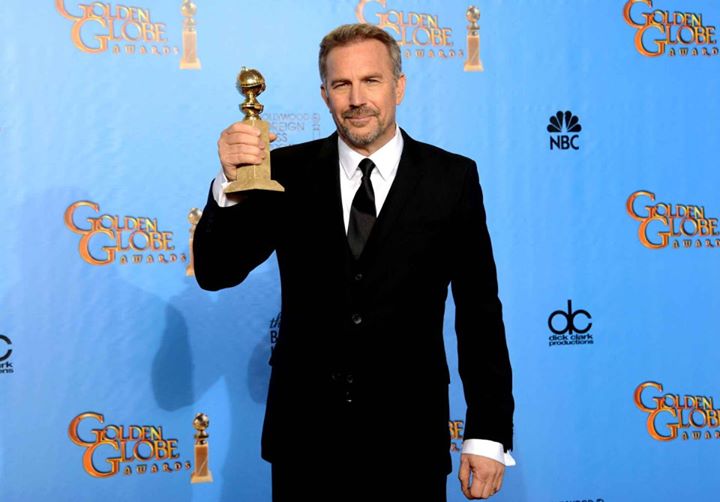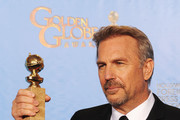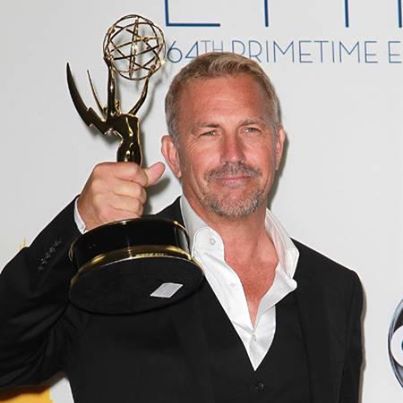 Zlatý Glóbus video
http://www.youtube.com/watch?feature=player_embedded&v=eszjOk3unEc
Moje hodnocení:
 5 hvězdiček 90% - 100%
 4 hvězdičky 71% - 89%
 3 hvězdičky 51% - 70%
 2 hvězdičky 31% - 50%
 1 hvězdička 16% -30%
  odpad 0% - 15%
Další moje oblíbené seriály: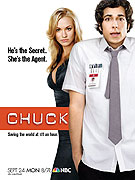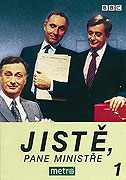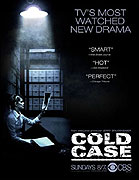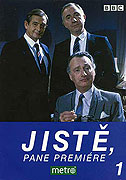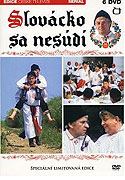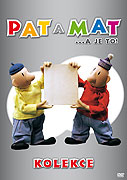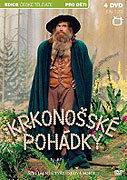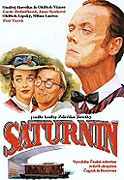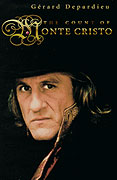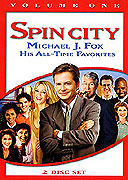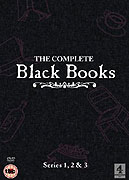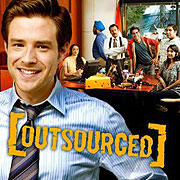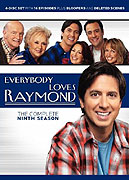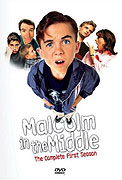 Další moje oblíbené filmy: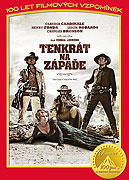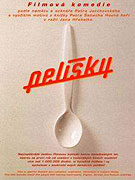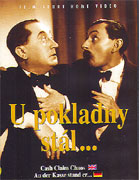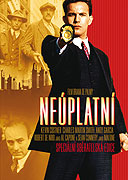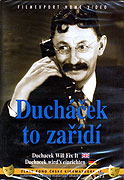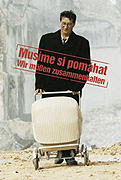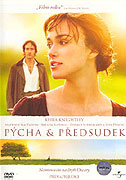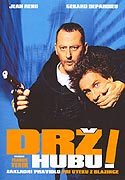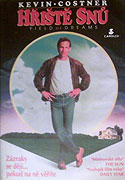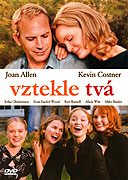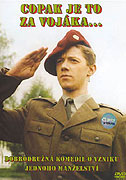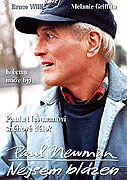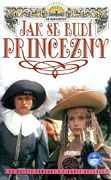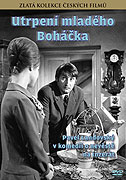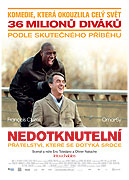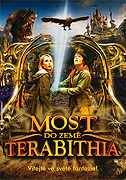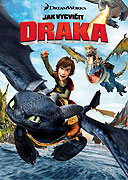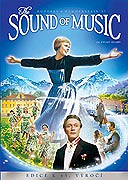 Další moje oblíbené herečky:







Další moji oblíbení herci:
Moje oblíbené divadelní záznamy: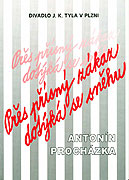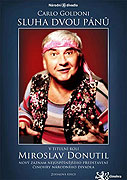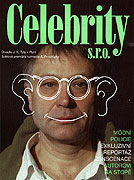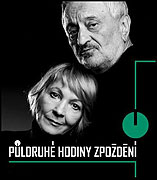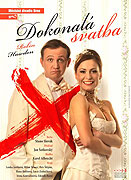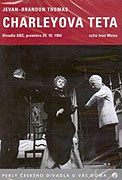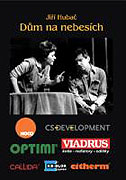 Poslední doutník; Famílie; Tlustý prase; Můj báječný rozvod; Muži v offsidu; Popel a pálenka; všechny hry od Járy Cimrmana;
Moji oblíbení dabéři
Takhle blbý jsou snad jen v Americe
http://www.youtube.com/watch?feature=player_detailpage&v=wy2FaAiAZco
 Něco o mně
- jsem typický singels, introvert
- Hudba -   moje další vášeň spolu s filmy. Nejradši mám trance. Zde je malá ochutnávka mé oblíbené hudby.
-Armin van Buuren - https://www.youtube.com/watch?feature=player_embedded&v=QxdSAAWRs3E
                                           https://www.youtube.com/watch?feature=player_embedded&v=S1aUag6wGTo
                                                https://www.youtube.com/watch?feature=player_embedded&v=51bJxZxZaZ8
                                                http://www.youtube.com/watch?feature=player_detailpage&v=ffChawFtr70
                                                https://www.youtube.com/watch?feature=player_embedded&v=TxvpctgU_s8
                                                http://www.youtube.com/watch?v=EsvgdImpOLE&feature=player_detailpage
                                                http://www.youtube.com/watch?feature=player_detailpage&v=I5ciUiVLlc0
                                                https://www.youtube.com/watch?feature=player_embedded&v=kG1dQTOAjd0
                                                http://www.youtube.com/watch?feature=player_detailpage&v=cYT1QY5TacM
-ATB -   https://www.youtube.com/watch?feature=player_embedded&v=Hq8ztP-6JcU
              https://www.youtube.com/watch?feature=player_embedded&v=nbRKCc3bmis
              https://www.youtube.com/watch?feature=player_embedded&v=0T8-k_g18b8 
              https://www.youtube.com/watch?feature=player_embedded&v=nqdc17nA0K8  
              https://www.youtube.com/watch?feature=player_embedded&v=LM0ee-BA9Z0
-Paul van Dyk -  https://www.youtube.com/watch?feature=player_embedded&v=mb0bHWwYvVA
                                     http://www.youtube.com/watch?feature=player_detailpage&v=gavrwKIDOf0
                            https://www.youtube.com/watch?v=F0bK028IH5M&feature=player_embedded 
                                 http://www.youtube.com/watch?feature=player_detailpage&v=ReqPNqp8v14
                                     http://www.youtube.com/watch?feature=player_detailpage&v=R8uU4owivls
-Marcus Schulz -   https://www.youtube.com/watch?feature=player_embedded&v=XlrKXjEokSU
                                          https://www.youtube.com/watch?feature=player_embedded&v=bZ-0T55WxPM
                                          https://www.youtube.com/watch?feature=player_embedded&v=Z08JNHjBZvo
                                          https://www.youtube.com/watch?feature=player_embedded&v=3fdPYJl7uJg
-John O´Callaghan -   https://www.youtube.com/watch?feature=player_embedded&v=gXLYYR-1dgc
                                                  https://www.youtube.com/watch?feature=player_embedded&v=c14e9g7fN6o
                                                  https://www.youtube.com/watch?feature=player_embedded&v=lllRp2-4caw
                                                  https://www.youtube.com/watch?feature=player_embedded&v=i2R13-ZJWJk
                                                  https://www.youtube.com/watch?feature=player_embedded&v=Ev6ktJdJeiE
                                                  https://www.youtube.com/watch?feature=player_embedded&v=_z_lNEE-3bE
                                                  https://www.youtube.com/watch?feature=player_embedded&v=EkohT6P4IKg
                                                  https://www.youtube.com/watch?v=f-h-z67q09Q&feature=player_embedded
                                                  https://www.youtube.com/watch?feature=player_embedded&v=sqpWrTHoZHw
-Above and Beyond -  https://www.youtube.com/watch?feature=player_embedded&v=cs7flmYiD2g#t=218
                                                   https://www.youtube.com/watch?feature=player_embedded&v=8JU2HjLR-ts 
                                                   https://www.youtube.com/watch?feature=player_embedded&v=zMAHXvqEim8
                                                   https://www.youtube.com/watch?list=PL8200F7F960839201&feature=player_embedded&v=ZsWCFgV4SgY
                                                   https://www.youtube.com/watch?list=PL8200F7F960839201&feature=player_embedded&v=9sHW2ggiPDg
                                                   https://www.youtube.com/watch?v=qRD91a26MVk&feature=player_embedded
                                                   http://www.youtube.com/watch?v=Wn6IECp3aeQ&feature=player_detailpage
                                                   https://www.youtube.com/watch?feature=player_embedded&v=labDHikGB40
-Tiesto -    https://www.youtube.com/watch?feature=player_embedded&v=DA-PMinnuAk
                        https://www.youtube.com/watch?feature=player_embedded&v=wRliwfcdkMk
                        https://www.youtube.com/watch?feature=player_embedded&v=2EaE0_gQLw0
                        http://www.youtube.com/watch?feature=player_detailpage&v=UQZdweqRhn8
                        http://www.youtube.com/watch?feature=player_detailpage&v=rTN-F0tG4EM
                        http://www.youtube.com/watch?feature=player_detailpage&v=YQ1g8mUIGv0
                        http://www.youtube.com/watch?feature=player_detailpage&v=muNKZK5aSNQ
                        https://www.youtube.com/watch?feature=player_embedded&v=zbe3xsL5uNw
-Placebo-   https://www.youtube.com/watch?feature=player_embedded&v=O1u8jx-weGA
                          https://www.youtube.com/watch?feature=player_embedded&v=-EzHrXDW6Iw
                          https://www.youtube.com/watch?v=bOzwCY_jwOs&feature=player_embedded
                          http://www.youtube.com/watch?feature=player_detailpage&v=geig9DCpucI
                          http://www.youtube.com/watch?feature=player_detailpage&v=HY30VY1dmMI
                          http://www.youtube.com/watch?feature=player_detailpage&v=aZjHY5F7gNU
-Kosheen-    http://www.youtube.com/watch?feature=player_detailpage&v=Yzwx4VvykNg
                            http://www.youtube.com/watch?feature=player_detailpage&v=uTNlHRx4riE
                            http://www.youtube.com/watch?feature=player_detailpage&v=lebbABKXqQw
                            http://www.youtube.com/watch?feature=player_detailpage&v=FcujuFUuUNk
                            http://www.youtube.com/watch?feature=player_detailpage&v=EKmjyyB0IZ0
                            http://www.youtube.com/watch?feature=player_detailpage&v=WvPncUtOdf8
                            http://www.youtube.com/watch?feature=player_detailpage&v=vcEhaucjEUY
                            http://www.youtube.com/watch?feature=player_detailpage&v=DJG-HNRVDPc
-Scooter - ALWAYS HARDCOOOOOOOOOOOOOOOOOOORE nejlepší období jejich tvorby  s Jay Frogem
perfektní intro k 20. výročí http://www.youtube.com/watch?v=-cmemMj2kaU&feature=player_detailpage
Stuck On Replay https://www.youtube.com/watch?feature=player_embedded&v=KdNVB6iU2V4
Faster Harder Scooter https://www.youtube.com/watch?list=PL4089885EC060CE64&feature=player_embedded&v=jKGUXLHWUOk
Way Up North https://www.youtube.com/watch?feature=player_embedded&v=BaQP-o48sec
Jigga Jigga https://www.youtube.com/watch?feature=player_embedded&v=ctnshPe2FYg
Firth Of Tears https://www.youtube.com/watch?feature=player_embedded&v=iME9VoSo3dA
curfew https://www.youtube.com/watch?feature=player_embedded&v=Nh5N6OEfOJM
Love Is An Ocean https://www.youtube.com/watch?feature=player_embedded&v=QC3hzi44QKw
Jump That Rock https://www.youtube.com/watch?feature=player_embedded&v=DzA9mYLjAso
Second skin http://www.youtube.com/watch?feature=player_detailpage&v=X8inINfuZmE
Ti Sento http://www.youtube.com/watch?feature=player_detailpage&v=y5B1D4xol_0
Taj Mahal http://www.youtube.com/watch?feature=player_detailpage&v=c8-ag9MAt_E
Suavemente http://www.youtube.com/watch?feature=player_detailpage&v=NpA4Wwh9zao
Close your Eyes http://www.youtube.com/watch?v=uoCjcYKQ2gw&feature=player_detailpage
We Bring The Noise http://www.youtube.com/watch?feature=player_detailpage&v=n3uDt91NVfk
Mesmerized http://www.youtube.com/watch?feature=player_detailpage&v=H1zPEbaIfLI
Too Much Silence http://www.youtube.com/watch?v=77t70Noi-Tg&feature=player_detailpage
Lighten Up The Sky http://www.youtube.com/watch?v=1UcfoowNeew&feature=player_detailpage
R U Happy ? http://www.youtube.com/watch?feature=player_detailpage&v=fCAW1v9guzA
The Night http://www.youtube.com/watch?feature=player_detailpage&v=2U3uC-UGHcM
The Chaser http://www.youtube.com/watch?v=yw-2PiNos-Y&feature=player_detailpage
Everlasting Love http://www.youtube.com/watch?v=i8sPIFeF1Eo&feature=player_detailpage
Hello! (good to be back) http://www.youtube.com/watch?v=FGMZwzgpXBg&feature=player_detailpage
Hyper Hyper http://www.youtube.com/watch?v=68MCWv2hAa0&feature=player_detailpage
Devil Drums http://www.youtube.com/watch?v=XKkSH8GrCyE&feature=player_detailpage
-ADELE -  https://www.youtube.com/watch?feature=player_embedded&v=IFFe0wLOxd0
                       http://www.youtube.com/watch?feature=player_detailpage&v=rYEDA3JcQqw    
                  http://www.youtube.com/watch?feature=player_detailpage&v=DeumyOzKqgI          
- zvířata - Tygr Sumaterský a Delfín
- jsem milovník hor -  rád bych někdy procestoval Alpy, Indii
- oblíbená barva - modrá        
- sport - aktivně kolo, plavání, volejbal, běhání
Něco, co chci umět     
https://www.youtube.com/watch?feature=player_embedded&v=n8eQg6A57UI
https://www.youtube.com/watch?feature=player_embedded&v=aRqSlLSlAKU
https://www.youtube.com/watch?feature=player_embedded&v=XfpQ3lF3rfk
http://www.youtube.com/watch?feature=player_detailpage&v=wy2FaAiAZco
Veřejné: