veru_needy
veru needy
okres Most
25 let
homepage
Skype: verubaru1
Twitter: veru_needy

21 bodů
Kdo jsem:
---
Jsem asociální milovník zvířat, vegan a antinatalista, který se nedokáže ztotožnit s lidma. 
Jsem dítě 90. let. Dále jsem taky línej (ne)aktivní filmovevej a seriálovej fanatik. 
Miluju hudbu, angličtinu, knížky, umění, přírodu a ráda spím. 
Ve volném čase ráda kreslím a píšu.
Jsem realista obklopený úzkostma, depresema a bohužel i lidma.
Nesnášim povrchnost, namyšlenost, dnešní teenagery a debilitu.
Poznámka: Na filmy koukám jen v originálním znění, protože dabing vyloženě nesnesu. Nevadí mi akorát u filmů: Titanic, The Green Mile, Ghost, Armageddon,
Lilo & Stitch, The Neverending Story, Home Alone, Harriet the Spy, Scary Movie (a to jen proto, že jsem jako mladší znala tyhle filmy jen z televize a do dnes mám na ně v českém znění vzpomínky). Pak mi teda ještě nevadí u mých oblíbených animáků z dětství a u všech starých disney pohádek (kde jde taky vyloženě jen o vzpomínky na dětství).
---
Poznámka k oblíbeným filmům: Pokud mám někde v oblíbených film, který má více dílů a já mám vyzobrazený nebo zapsaný pouze ten první, tak z 99,9% mám ráda uplně všechny z nich. Jen se mi to nechtělo všechno sdílet vzhledem k tomu, že některé filmy mají i několik pokračování.
My forever and always beloved one:

Pro mě snad už navždy nejoblíbenější film. Nedokážu vyjádřit jak moc pro mě tento film znamená, ale každopádně jde o osobní věc. Teď nehodnotím podle filmu (jako každý jiný film má určitě své chyby) ale to je pro mě jaksi vedlejší, protože pro mě je naprosto bezchybný. Netřeba psát víc, forever and always.
---
"Out by sixteen or dead on the scene, but together forever." - Ginger snaps
---
"It feels so good, Brigitte. It's like touching yourself. You know every move, right on the fucking dot. And after, you see fucking fireworks. Supernovas. I'm a goddamn force of nature. I feel like I could do just about anything." - Ginger snaps
---
My other most beloved ones:
Pro tyto filmy mám jednoduše slabost a rozhodně jsem schopná je sledovat pořád dokola. Chyby v nich rozhodně nevidím, i když jsem si jich sem tam vědoma (lol). Ale koho to štve? Mě rozhodně ne.

Others: Ghost, Armageddon, Pearl Harbor, Me Before You, A Street Cat Named Bob, The Green Mile, Mockingbird Don't Sing, Lilja, Love Actually, Stuck In Love, Before I Disappear, I Am Sam, Passengers, Charlie St. Cloud, K-PAX, The Space Between Us, Before We Go, The Breakfast Club, Pretty In Pink, Sixteen Candles, Me Earl And The Dying Girl, Little Miss Sunshine, Pulp Fiction, American Beauty, Leon, The Straight Story, Cellular, Eraserhead, Upgrade, Faces In The Crowd, The Perks Of Being A Wallflower, The Boy In The Striped Pyjamas, Big Eyes, The Girl On The Train, The Impossible, Nocturnal Animals, Eternal Sunshine Of The Spotless Mind, Truman Show, Thelma & Louise, Harold and Maude, Great Balls of Fire, Jennifer's Body, Drive, Donnie Darko, Unbroken,Cruel Intentions, Awake, My Dog Skip, Paulie, Hachiko, Red Dog, Fluke, Homeward Bound, K-9, Okja, The Neverending Story, Mary & Max, Requiem Pro Panenku, Hick, The Edge of Seventeen, Lymelife, Harriet The Spy, Win a Date With Tad Hamilton, Jumanji, The Parent Trap, Home Alone, 17 Again, Charlie And The Chocolate Factory, Bubble Boy, Bill & Ted's Excellent Adventure, Dude Where's My Car, Hairspray, Air Bud, Beethoven, Dunston Checks In, 101 Dalmatians, Rat Race, Deuce Bigalow, The Hot Chick, Scary Movie, See Spot Run
---
"I've learned that home isn't a place, it's a feeling." - Love, Rosie
---
"Come, Josephine, in my flying machine, going up, she goes up, up she goes." Titanic
---
"Our love is like the wind. I can't see it, but I can feel it." - A walk to remember
---
"This is it. I know I'm going to die now. I suppose I've always known that. I just never knew when. And I'm okay with it." - My sister's keeper
---
"I'm not here. You may see me, but I'm hollow." - Detachment
---
My most favorite horror/thriller movies:
I přesto, že některé vybrané kousky jsou z dnešní doby, dneska už se málokdy nějaký horor povede, takže jsem za tyto vybrané hrozně ráda. Tohle jsou zaručeně nejlepší horory/thrillery své doby. 
Others: Lights Out, Don't Breathe, Before I Wake, Annabelle, Jurassic World, Jeepers Creepers, The Purge, The Meg, House of Wax, Wrong Turn, The Texas Chainsaw Massacre, The Hills Have Eyes, Child's Play, Ring, The Blair Witch Project, The Amityville Horror, Silent Hill, Final Destination, The Descent, I Spit On Your Grave, The Cabin In The Woods, Drag Me To Hell, Dead Silence, Ghost Ship, High Tension, REC, Chained, Eden Lake, The Stepfather, Disturbia, The Last House On The Left, And Soon the Darkness, Sleep Tight, The Hidden Face, Shutter, Vacancy, Arachnophobia, Among Friends, The Breed, Alligator, Burning Bright, Atomic Dog, Eight Legged Freaks, Halloween, Poltergeist, The Exorcist, The Fly
---
"Carrie had some sort of power. But she was just like me, like any of you. She had hopes, she had fears, but we pushed her. And you can only push someone so far before they break." - Carrie
---
"When you're a kid, you think that you'll always be... protected, and cared for. Then, one day, you realize that's not true. If you open your eyes, you will see what we're going through." - It
---
My most beloved cartoon movies:
K těmto animákům nemám co dodat, miluju všechny a hrozně mě štve, že některé z nich mají shitty hodnocení. Rozhodně si zaslouží daleko víc. Miluju být stále ještě dítětem.
Others: Shrek, Anastasia, Monsters Inc, Valiant, The Polar Express, Finding Dory, Lion King, Spongebob, Hoodwinked, Big Hero 6, Inside Out, The Incredibles, Home, Ferdinand, Zootopia, Ballerina, Monster House, WALL-E, Ice Age, Storks, Over the Hedge, Chicken Run, Bambi, Dumbo, Winnie The Pooh, Pinocchio, Aladin, The Jungle Book, Alice In Wonderland, Peter Pan, Beauty And The Beast, Aristocats, Sleeping Beauty, 101 Dalmatians, Lady And Tramp, Snow White, Cinderella, Hercules, Ferdinand
---
"This is my family. I found it, all on my own. It's little, and broken, but still good. Yeah. Still good." - Lilo & Stitch
---
"Thanks for the adventure. Now go have one of your own." - Up
---
"When I look at you I can feel it. I look at you, and I'm home." - Finding Nemo
---
My most beloved cartoon shows:
Tímto se vždy ráda vracím do dětství. Můžu tam prosím zůstat?
Others: Franklin, Eek! The Cat, Ed Edd n' Eddie, Dexter's Laboratory, The Powerpuff Girls, Cow And Chicken, Life With Louie, What's With Andy, The Kids From Room 402, 3 Friends & Jerry, Little Bear, Pokemon, Digimon, Scooby Doo, Rugrats, CatDog, Hey Arnold, Daria, Totally Spies, The Secret Files of the SpyDogs, Mad Jack the Pirate, RoboRoach, Chip And Dale, Duck Tales, Dennis the Menace, The Ugly Duckling, Pat a Mat, Felix, Jen Počkej Zajíci
---
"The things I do for love." - Courage the cowardly dog
---
"Why didn't I just stayed home where it's nice and quiet and nothing ever happens." - Daria 
---
My most beloved TV shows:
Může mi někdo říct, proč jsou ty seriály tak nakažlivý a tak dobře promyšlený? Posaďte mě k těmto seriálům a najdete mě tam i druhý den. Nikdy mě nepřestávají bavit. Enjoyable as f*ck.
Others: My Mad Fat Diary, 13 Reasons Why, Misfits, Better Call Saul, Fear The Walking Dead, Orange Is The New Black, Russian Doll, Mr. Robot, American Horror Story, Awkward, The End of the Fucking World, The Haunting of Hill House, Casual, My So-Called Life, Bates Motel, Pretty Little Liars, Scream, Twin Peaks, Red Band Society, Scream Queens, Gossip Girl, Glee, Utopia, Beyond Belief
---
"Nothing good ever stays with me, absolutely nothing." - Skins
---
"My name is not my name, my home is not my home, my life is not my life, my mom is not my mom." - Finding Carter
---
"A guy opens his door and gets shot and you think that's me? No, I am the one who knocks." - Breaking bad
---
"I am thankful for my family. I'm thankful we're all safe. And there's no one in the world I'd rather be too hot or too cold with." - This is us
---
"When life is shit, turn to music. When life is scrape it off the walls shit, turn to Steven Patrick Morrissey." - My mad fat diary
---
My most beloved sitcoms: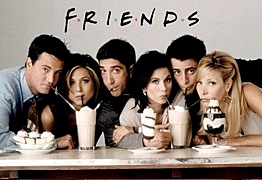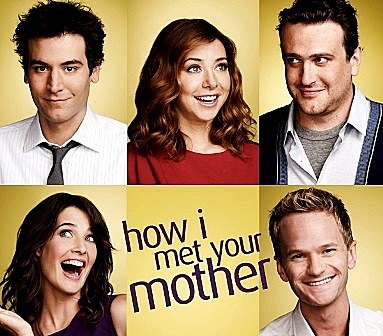 Pls, udělejte někdo víc takových sitcomů, po dokoukání všeho už nevím co se svým životem.
Others: Young & Hungry, Mom, Joey, Young Sheldon, The Middle, Suburgatory, Malcolm In The Middle, Sabrina The Teenage Witch, Seinfeld, The Fresh Prince of Bell-Air, Comeback
---
"Kids, you can't cling to the past. Because no matter how tightly you hold on, it's already gone." - How I met your mother
---
"New York City has no power, and the milk is getting sour. But to me it is not scary, cause I stay away from dairy." - Friends
---
"I mean, it's life. Lower your expectations." - 2 broke girls
---
↕↕
TOP 70's movies:
Others: Harold & Maude, The Exorcist, Jaws, The Little Girl Who Lives Down the Lane, This Is Elvis
---
"It's funny how the colors of the real world only seem really real when you viddy them on the screen." - A clockwork orange
---
"Loneliness has followed me my whole life, everywhere. In bars, in cars, sidewalks, stores, everywhere. There's no escape. I'm God's lonely man." - Taxi driver
---
TOP 80's movies:
Others: Sixteen Candles, Ferris Bueller's Day Off, Heathers, Die Hard, Terminator, The Shining, Child's Play, Back To The Future, The Neverending Story, Bill and Ted's Excellent Adventures, Short Circuit, Poltergeist, Blue Velvet, The Witches of Eastwick, Poltergeist, The Fly, Frankenweenie
---
 "Dear Mr. Vernon, we accept the fact that we had to sacrifice a whole Saturday in detention for whatever it was we did wrong. But we think you're crazy to make us write an essay telling you who we think we are. You see us as you want to see us - in the simplest terms, in the most convenient definitions. But what we found out is that each one of us is a brain." - The breakfast club
---
"Although I hadn't seen him in more than ten years, I know I'll miss him forever." - Stand by me
---
TOP 90's movies:
Others: Requiem Pro Panenku, Thelma & Louise, The Straight Story, Before Sunrise, Cruel Intentions, Fight Club, Big Lebowski, Being John Malkovich, The Fifth Element, The Mummy, Edward Scissorhands, Dante's Peak, Twister, Twin Peaks, The Sixth Sense, The Shawshank Redemption, My Own Private Idaho, Pump Up The Volume, Reality Bites, Empire Records
---
 "It's amazing, Molly. The love inside, you take it with you. See ya." - Ghost
---
"I'm tired, boss. Tired of being on the road, lonely as a sparrow in the rain. Tired of not ever having me a buddy to be with, or tell me where we's coming from or going to, or why. Mostly I'm tired of people being ugly to each other. I'm tired of all the pain I feel and hear in the world everyday. There's too much of it. It's like pieces of glass in my head all the time." - The green mile
---
"I had always heard your entire life flashes in front of your eyes the second before you die. First of all, that one second isn't a second at all, it stretches on forever, like an ocean of time. For me, it was lying on my back at boy scout camp, watching falling stars. And yellow leaves, from the maple trees, that lined our street. Or my grandmother's hands, and the way her skin seemed like paper. And the first time I saw my cousin Tony's brand new firebird. And Janie, and Janie, and... Carolyn. I guess I could be pretty pissed off about what happened to me, but it's hard to stay mad, when there's so much beauty in the world." - American beauty
---
"Three tomatoes are walking down the street - a poppa tomato, a momma tomato, and a little baby tomato. Baby tomato starts lagging behind. Poppa tomato gets angry, goes over to the baby tomato, and smooshes him and says, catch up." - Pulp fiction
---
 "Here I was surrouned by my family and my so-called mates, and I've never felt so alone, never in all my puff." - Trainspotting
---
Most favorite movies in every caterogy:
Werevolf: Ginger Snaps
Apocaliptic: Resident Evil
Drama: The Green Mile
Romantic Drama: A Walk to Remember
Family Drama: My Sister's Keeper
Romantic Comedy: Love, Rosie
Disaster: Titanic
Sci-fy: Armageddon
War: Pearl Harbor
Comedy: Jennifer's Body
Tragicomedy: Before I Disappear
True Story: Mockingbird Don't Sing
Animals: Hachiko
Mystery: Nocturnal Animals
Fantasy: Ghost
Psychological: Donnie Darko
Crimi: Faces in the Crowd
Action: Cellular
Horror: Insidious
Thriller: The Shallows
Cartoon: Lilo & Stitch
Vegan: Okja  
TV Shows I want to watch:
Shameless
Man With a Plan
Actresses I'm always glad to watch:
Actors I'm always glad to watch:
Veřejné: