kikuka
Kristína A.
kraj Bratislavský
Be White.Live White.Like this.
39 bodů
Kdo jsem:

"Maybe some women aren't meant to be tamed. Maybe they just need to run free till they find someone just as wild to run with them." 
(Sex and the City) 
"Jesus is not my husband. I´m a business-woman, I do not need a husband to have a house to live in."
(followed by "Hello chica." / "Hello chico.")
I will have films in my life. And adventure. And love. Love above all. No... not the artful postures of love, not playful and poetical games of love for the amusement of an evening, but love that... over-throws life. Unbiddable, ungovernable - like a riot in the heart, and nothing to be done, come ruin or rapture. Love - like there has never been in a film.
(stolen from Shakespere in Love) 


"Temptations are fun. You have no idea how fun they can be. They always begin like games. Why avoid them?" 

"To you who are loved, and myself who´s became an intruder."

"If a familiar song is heard when you don´t expect it, you feel exhilirated like having an orgasm."
(Juhong Geulshi)

"Is true love truly there, my love?"
(Be with me)

"Not everything's destined for each other. You say a destination before you leave, not when you get there."
(Ditto/Donggam)

"Your lips can finish what your fingers started."
(300)

"Every shadow no matter how deep is threatened by morning light."
(The Fountain)

"There are times when fatigue is a great aphrodisiac, annihiliating all other thoughts, granting sensuous slow motion to heavy limbs, urging generosity, acceptance, infinite abandonment."
(Enduring Love; Vintage 1997;pg.53)

"You will never age for me, nor fade, nor die."

"This is not life. These are stolen moments."
(Shakespeare in Love)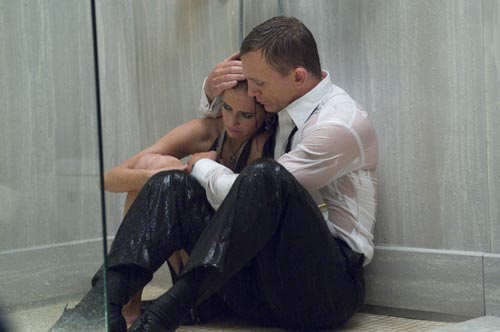 Veřejné: