Lenula4
Lenka Mandlerová
okres Praha

33 bodů
Kdo jsem:
Film
...mi dává inspiraci a zkušenost. Snažím se vybrat ty dobré - dobré pro mě! a když je mám, snažím se z nich vzít co nejvíc. 
Nejvíce mě zajímají filmy podle skutečných událostí a naopak mě vůbec neoslovuje sci-fi (možná bych ale našla pár vyjímek, ovšem za nejnesnesitelnější sci-fi pro mě je Hunger Games.)
Zaujme mě dobře natočené drama, mystery a psychologický film. Ráda kouknu na horor ale dle nálady, filmy s duchařinou mi nachánějí husí kůži. Válečné filmy jsou velkou zajímavostí. 
Favorite movie Quotes
 (které mě ovlivnily? maybe, maybe not)
"We're all just people, some of us accidentally connected by genetics, a random selection of cells. Nothing more." August: Osage county
"This kind of certainty comes but once in a lifetime." - The Bridges of Madison county
"I'm always finding humans at their best and worst. I see their ugly and their beauty and I wonder how the same can be both." - The book thief
"Oh yes, the past can hurt. But, you can either run from it or, learn from it." - The Lion King
"The best love is the kind that weakens the soul, that makes us reach for more, that plants fire in our hearts and brings peace to our minds.And that's what you've given me. That's what I hope to give to you forever." - The Notebook
"Look at us. We're just like everyone else. We've bought into the same, ridiculous delusion." - Revolutionary road
 "Never hate your enemies, it affects your judgement. " - The Godfather
 "That is what we do. That is what people do. They stay alive for each other." - The Hours
"Don't you see? We are dying. I longed desperately to escape, to pack my bags and free, but I did not." - Sophie´s choice
"You're not dead yet... so stop living as if you are!" - The Beaches
"How do you trust your feelings, when they can just dissapear like that" - What´s eating Gilbert Grape
 "People languish for years with partners who are clearly from another planet. We want so much to believe that we've found our other. It takes courage to recognise the real as opposed to the convenient." - Notes on Scandal
"My name is Benjamin Button, and I was born under unusual circumstances. While everyone else was agin', I was gettin' younger... all alone." - The curious case of Benjamin Button
"They should love the son no matter what the sin. Hey, that's good! I'm gonna start my own bible." - Prayers for Bobby
"Most babies are accidents. Not me. I was engineered. Born to save my sister's life." - My sister´s keeper
" I've been looking out of a window for eighteen years, dreaming about what I might feel like when those lights rise in the sky. What if it's not everything I dreamed it would be?" - Tangled
"I guess I've always been pretty good with words. In my line of business. It's as important to be able to describe what I'm doing as it is to do what I'm doing. When to say what. What words to select." - Chloe
 "Is there some reason that my coffee isn't here? Has she died or something?" - The devil wears Prada
"I like a lot of semen, always have." - It´s complicated
"Because through love, we feel the intensity of our connection to everything and everyone. And at the core we are all the same. We're all one." - Loving Annabelle
"It's very difficult to keep the line between the past and the present. You know what I mean? It's awfully difficult." - Grey Gardens
"I guess that's what happens in the end, you start thinking about the beginning." - Mr. & Mrs Smith
"We all have to decide for ourselves with how many sins we can live with" - Nucky Thompson - Boardwalk Empire
"Have we traveled so far enough that we can allow our tears to fall?" - Best Exotic hotel Marigold
---
 Filmy, které mi zůstaly v paměti,

...které stojí za to vidět
...které můžu vidět vícekrát
...které mohu jen doporučit
The Hours, The door, Beaches,Twice born

Prayers for Bobby, Stoning of Soraya, The bridges of Madison county, Grey gardens  

Curious case of Benjamin Button, Notes on scandal, Doubt, The King's speech

Lés Miserable, Amelie from Montmartre, Cracks in the shell, Blue Jasmin

A perfect world, What's Eating Gilbert Grape, My sister´s keeper, We need to talk about Kevin

 Seriály, které pobaví
...které mají napětí, zábavu i akci
...které můžou být návykové

---
 Meryl Streep
"The great gift of human being, is that we have the power of empathy"
"I want to feel my life while I´m in it" 
"Acting is not about being someone different. It's finding the similarity in what is apparently different, then finding myself in there."


"It happened"
Berlinale 2012

"Hi, it´s so nice to meet you"

so...

---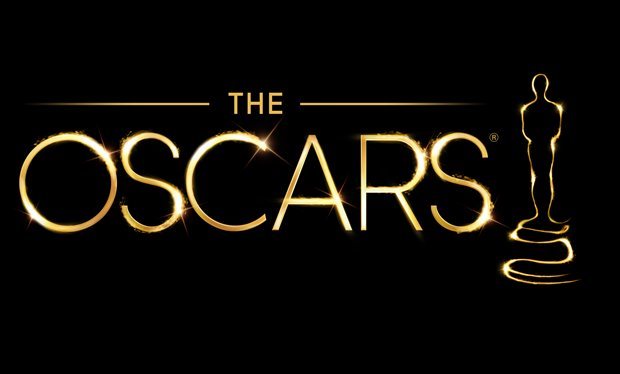 ---
 "I never explain myslef to anyone, because the person who likes me, doesn´t need it, and the person who dislike me, won´t believe it anyway.."
---
 "If you don´t take a risk, you have a wasted soul" - Drew Barrymore
---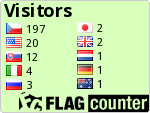 ---