Jelly
Radek Vicherek
okres Zlín

9 bodů
Kdo jsem:
jsem... v prvé řadě posluchač. hudbu poslouchám denně a mimo jiné si ji pouštím i jako kulisu ke sledování filmů, za což by mě jistojistě většina z vás tady nejspíš uhranula. :)
poslouchám ledacos, všelicos, ale mému uchu přecejen nejvíce lahodí zvuky strun. domovem jsou mi alternativní luhy a háje, kamž obecně náleží metal, post-rock, (dark) ambient, neofolk, drone, minimalistický jazz, lo-fi pop, trip-hop, orchestral industrial, shoegaze, glitch, a prostě avantgarda vůbec.
vypsat oblíbence je nad rámec mé trpělivosti, ale zepár jmen si neodpustím:
Anubi
Atrox
Benighted In Sodom
Blut Aus Nord
Bohren & Der Club Of Gore
Brown Jenkins
Dälek
Deathspell Omega
Déluge
Esoteric
Isis
Kvist
Limbonic Art
Mar de Grises
Meshuggah
Monumentum
Mournful Congregation
Opeth
Portal
Pyramids
Shape Of Despair
Skepticism
Tenhi
The Angelic Process
The Ruins Of Beverast
Ulver
Ved Buens Ende
Weakling

plus děsivé množství dalších, kteří navíc přibývají každým dnem... Black Heaven, Dolorian, Junius, Lunatic Gods, Nadja, Beyond Sensory Experience, Dodheimsgard, Rovo, The River, Bethlehem, Tor Lundvall, Nahash, Jakob, Oophoi & Louisa John-Krol, Paradigma, Sigur Rós, Beyond Dawn, Emperor, Načeva, Nortt, Steve von Till, Luna In Caelo, Khanate, God Is An Astronaut, Earth, Blood Axis, Methadrone, Pete Namlook, Arcturus, Katatonia, Void Of Silence, Blueneck, Miaou, Evoken, Wormphlegm, Alio Die, Caïna, Coph Nia, Ulcerate, Microfilm, Gnaw Their Tongues, Inade, Unholy, Claroscuro, Sirrah, July Skies, Amesoeurs, Dissolving Of Prodigy (old), Lifelover, Mono, Gollum, Godspeed You! Black Emperor, Manes, Arild Andersen Group, Fossil, Reverence, Hierophant, Porcupine Tree, Forest Silence, Hjarnidaudi, Magyar Posse, Borgne, Bathyscaphe, Blood Of Kingu, Profanum, Explosions In The Sky, Myrkskog, Mutyumu, Neurosis, Catacombs, Forgotten Silence, Lye By Mistake, Oranssi Pazuzu, Smallman, A Forest Of Stars, Harrys Gym, Ascension, Insania, Alcest, Tool, Inquisition, R.E.T., Savnock, Troum, Sun Of The Blind, Readymade, The Austrasian Goat, Barzin, Bergraven, Destroyalldreamers, Winterfylleth, The Evpatoria Report, Klabautamann, Mouth Of The Architect, NIghtly Gale, Fen, Valborg, Fading Waves, Kailash, Liturgy, Nightly Gale, Reverorum Ib Malacht, True Widow, Avenger, Mira, Viraga, Urkaos, Wrathprayer, Krallice, Yurei, Tearwave, Failure Ritual, Makaras Pen, Imperial Triumphant, From Oceans To Autumn, Woebegone Obscured, Brightly Painted Corpses, Rolo Tomassi, Colosseum, Obscure Sphinx, Resurgency, Darkspace, 40 Watt Sun, Glorior Belli, Votum...
+ hudba mého mládí, na niž dodnes nedám dopustit (co se to jen s populární hudbou stalo?!?): Peter Gabriel, U2, Pink Floyd, Talk Talk, The Cure, Led Zeppelin, Sting, The Police, Kate Bush, R.E.M., A-ha, Nirvana, Soundgarden, Hole, Alice In Chains, Pearl Jam, INXS, Toto, Depeche Mode, Duran Duran, Simon & Garfunkel, Simple Minds, Yes, Wham, Fleetwood Mac, Dire Straits, Mike Oldfield, Cyndi Lauper, Talking Heads, Simply Red, Suzanne Vega, David Bowie, Genesis, Phil Collins, The Cars, Visage, Pet Shop Boys, Marillion, New Order, Bryan Adams, Level 42, Human League, Mr. Mister, Tears For Fears, Chris Isaak, Michael Jackson, Billy Joel, Bruce Springsteen, Midnight Oil, Enya, Beatles, Black, ABC, Eurythmics, Alphaville, Berlin, Billy Idol, Creedence Clearwater Revival, Eric Clapton, Chris Rea, ad.





Dodheimsgard - Ion Storm

Am I not your super hero
Am I not your golden chain
War fixation, I won the game
Transmit this remedy
Transmit this gain

Prosperity - I'll came across you between the shades
With superior blessings
That apparently was holding the staff
Of which blindness could foresee

Trouble in the corridor
Drained through the system of foundations,
Dear in cruelty
Simulating the opponent
Well besmeared with toxic phlegm

Let me lick you, frustrated joy
A canyon of courage with soar feet
A paradise in motion,

Born without a scruple
Could I please be left alone now

In my hand I hold the science, of which
Nothing can ever penetrate
In my hand I hold the plague
Where silence will proceed
Wild bindings, an opportunity for great men,
And with or without them in honor, just for fun
I mingle with the fountains of all that I've seen

Substantial is the millenium
And proud is the frog that predicated his amusement
All for benefit of reluctant ideas
Like envy is the falsehood, while the morning after
Is all that is between us
As laughter is planted in mortal void
And unwilling wisdom is abroad

Wandering alone in this shapeless halls of nothing
And watch it increase as the shining becomes stronger
This stranger is a "place" for you to rest



Deathspell Omega - A Chore For The Lost

An exhausted fall into disgrace, famished for peace, for a mere moment of respite in dying eternities, on the verge of being deprived of all humanity: non-sens is the outcome of every possible sense, it is the start of transcendence, the dissolution that spreads without limits and the critical violation; what pleasure of inconceivable purity there is in being an object of abhorrence for the sole being to whom destiny links my life! The rupture is too profound to stand up, nothing remains but a terrified consolation in a laughable renunciation that is not the one of a single man, thou art not dead to the devoration of sin!

Every human being not going to the extreme limit is the servant or the enemy of man and the accomplice of a nameless obscenity.

Let us be a blight on the orchard, on all orchards of this world, even the least of these words will be judged during the times of reckoning, bearing a latent damnation, a feverish seduction exasperated in death, every letter is a code to extreme horror, utter contempt and divine conflict; it is a lethal to speak the language of resistance, every gasp exhales a particle of the remission of Golgotha, as if the blazing Logos demanded the exercise of the fragile power just above the annihilation, the one of a harmony in ruins; it is a task for a man who cannot bear any longer to be, a chore for the lost in the denial of free will: perinde ac cadaver!

Le vent de la Vérité a répondu comme une gifle à la joue tendue de la piété

God of terror, very low dost thou bring us, very low hast thou brought us...

Benighted In Sodom - Liquid flowing from a slashed wrist
Therefore, unto myself and a thousand stars did I cast a blade, and that blade did expiate with blood and euphoria the eyes that witnessed an aeon of flickering, though there is not enough sacrifice to satisfy the grinning and impious abysses of inevitability.

To what shall I relinquish these secrets of mortal lamentation and cosmic delusion? I can only perish, that I may find my opiate in eternal pain. I can only surrender, for wingless angels will inject heavenly emptiness into my veins.
Dilating black and gray with the sun.

It is so unearthly and beautiful,
I never dreamed of a forever as beautiful as this.
I never imagined that I could suffer this deeply, and yet I find myself painfully awake beneath a hail of razors and screaming skies of intoxicating agony, draining away the despair with a quiet and listless desperation.

Deliver me through the gates and spare not for me a single plague
From my wrists, I will weave rivers and wrap their paths around the heart of my mortality,
smothering the hope that I might save myself from this
I manifest as the affliction that captivates my soul so lovingly
But I wither behind a mirror

Behind my eyes, just the same



Ved Buens Ende - Remembrance Of Things Past

This sweetness that surrounded us, and bled with us...
We touched it, and it smelt far worse than weeds...

I have touched winds...
I have touched sorrows...
(I touched the devil once...)

...and I have touched the past...

It was like the love of thorns, like the beauty of dead summer.
But I, the lurker, the carrier of wounds outlived.
It.
I have left now. (Have I not?)

The thorns embraced us,
while resemblance dragged us further down.
It burried our minds.

None shall outlive this rhyme...



Monumentum - On Perspective Of Spiritual Catharsis

The Silence is my PERFECT Partner
I Feel IT, in my daily Actions
I Remove all the Past ILLUSIONS
that GRIP away from my mouth

My Carnal Shape is COMPLETE and Strong
and this is the PURE Human form
the Sounds of Words and Thoughts
are NOTHING but the Uncertainty
of ALL is supposed to be Known

The LIMBO is the Dry Season I BEG for
it Bleed out my dreamy Soul,ALONE and lifeless
Sands cover the last CARESS of Life
no PAIN is concerned to help the REBORN thru my shroud

Hanging in the BALANCE of a perfect Mind
and in the Truth of a NON-SENSE RELIGION
once I fed my HEAD now I BETRAY my Body
it's all I have the LIES carry an entire Existence

The SEPARATION from every New Day
engulfe the Misery of me that still Kill
my SPIRITUAL MOVEMENTS
and the SUPREME desire to be one with the Infinity
have Swallowed not only my PRIDE to live
but the Indifference will rule in my World
THE BLIND MASS CAN'T GET ME

Limbonic Art - Beneath The Burial Surface
The sky is darkening soon the night befall
Righteously angels are weeping for my soul
All childhood dreams are soon to be lost
All innocence to be shattered

I am the fallen, from grace

Water from a thousand tears floats in streams
The feeling from a thousand years flow over me
As I once again return to the cemetery gate
I hear the dismal call from the hollow grave

My face is a river
See my eyes as they drown in black
My sacred doom and nemesis
Beneath the burial surface
To the final act of the immortal sin
I am lead by burial winds

The life I leave to exchange with death
As the charlatan breeds with a dragons breath
Crossing the path to the world below
In a deathlike silence I chamber my soul

co se mě diváka týče, to je k nalezení tady vlevo a tak různě kolem. mám rád filmy všech tvarů a barev, i když třeba akční o něco míň. o dost. o to víc mám rád filmy minimalistické, málomluvné, nedějové. nemám rád dabing. a miluju anime. Miyazakiho.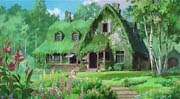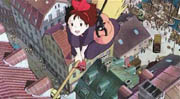 mám ještě jednu diváckou polohu, a to v divadelním sále. od roku 2006 chodím do divadla více než pravidelně a byly doby, kdy jsem tam byl 5x týdně. :)



já čtenář, to už je kratší kapitola. ale čtu.
klasiku, divadelní hry, fantasy, sci-fi. semtam i něco jiného.
mezi autory, které mám rád, patří: Karel Čapek, Antal Szerb, Ludvík Souček, Robert Holdstock, Douglas Adams, Edgar Allan Poe, Howard P. Lovecraft, J. R. R. Tolkien, Mark Frost, E. T. A. Hoffmann, Johann W. Goethe, František Běhounek, Brian W. Aldiss, Andrzej Sapkowski, Ernest Hemingway, Erich Maria Remarque, William Shakespeare, Moliere, Henrik Ibsen, A. P. Čechov, Michail Bulgakov...
Člověk má být trochu blázen, to je na něm to nejlepší.
Karel Čapek
Mám rád, když někdo mluví vážně o něčem, čemu nerozumí. Je to dětinství, které osvěžuje. Odborníci jsou zpravidla nudní.
Erich Maria Remarque
Však vím, že láska též je výplod času,
a vidím napořád, že časem žár
a jiskra její mohou doznat změny.
Vždyť samém jádru lásky doutná knot
či oharek, jenž její plamen dusí.
A stále stejně dobré není nic.
I co je dobré, když to příliš zbytní,
se udusí v svém vlastním příliš. To,
co činit chtěl bys, činit měl bys ihned,
sic to tvé "chtěl bych" dozná tolik změn
a průtahů, co lidí je a náhod,
a to tvé "měl bych" bude vzdech, jenž víc
než ulevuje, škodí.
William Shakespeare (Hamlet)
Tak takováhle je ta bídná lidská cháska!
K takovým zločinům ji žene sebeláska!
To je ten mravní cit, ta čest, co v lidech dříme,
to je ta poctivost, co u nich nacházíme!
Už nechci přihlížet, jak tu ti lotři tyjí.
Pryč z téhle džungle! Pryč! Ven z toho klubka zmijí!
Jak vlci žijete, podobni jejich smečkám!
To bez vás raději, v samotě, život přečkám!
Moliere (Misantrop)

jsem rovněž fanoušek výtvarného umění. nemám nijak vyhraněný vkus, záleží pouze na tom, co a jak mi padne do oka.
a do oka mi padají především klasické malby...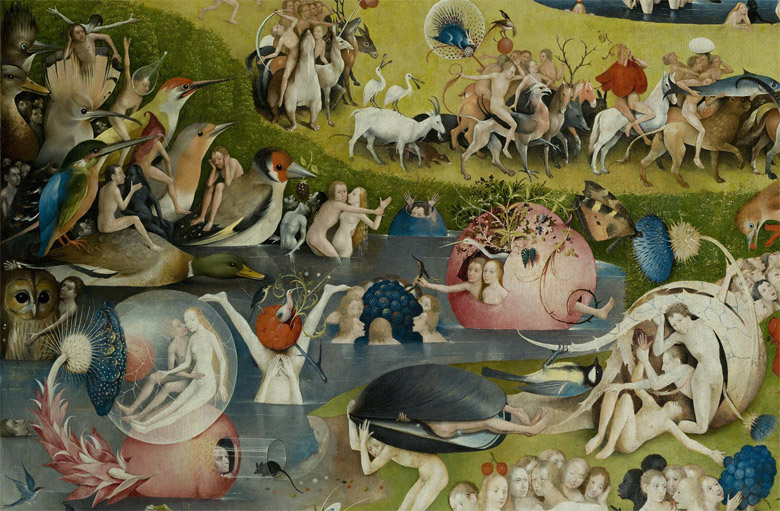 Hieronymus Bosch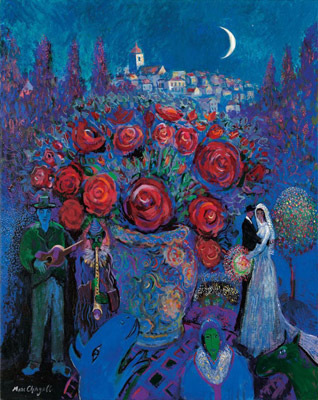 Marc Chagall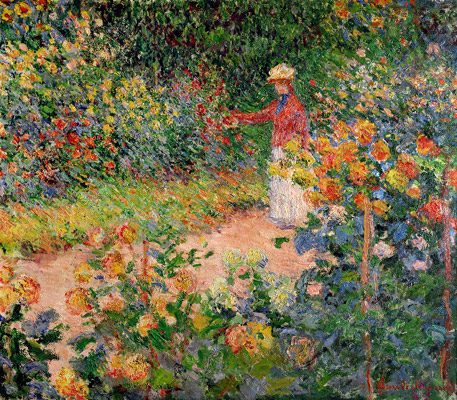 Claude Monet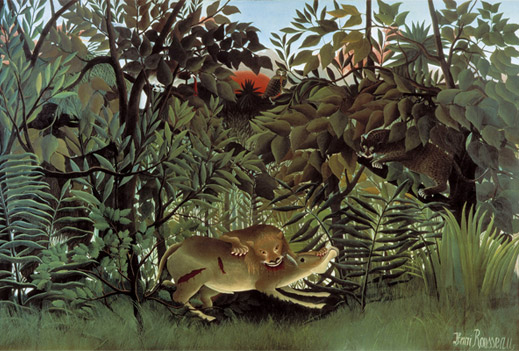 Henri Rousseau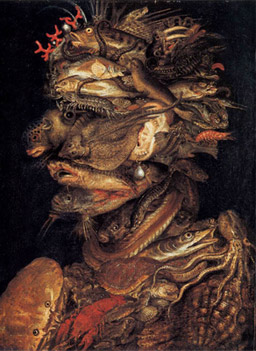 Giuseppe Arcimboldo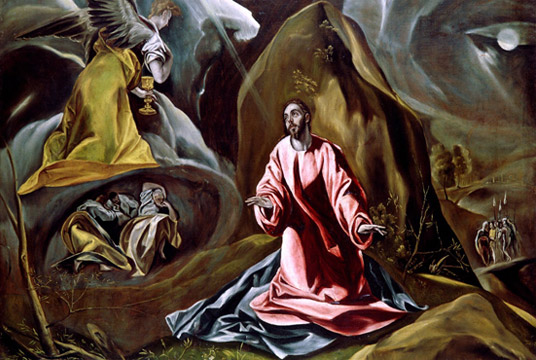 El Greco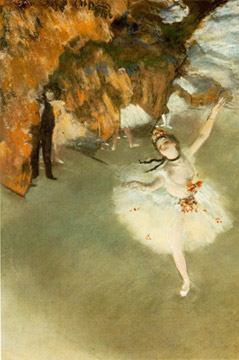 Edgar Degas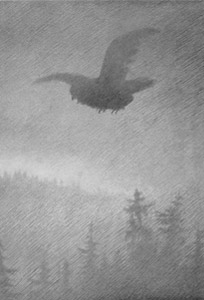 Theodor Severin Kittelsen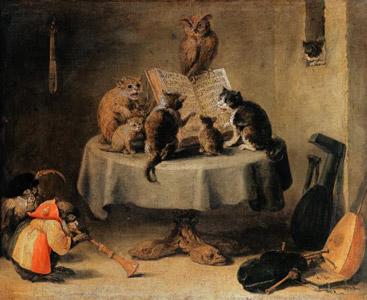 David Teniers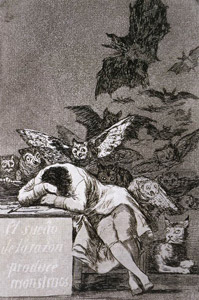 Francisco Goya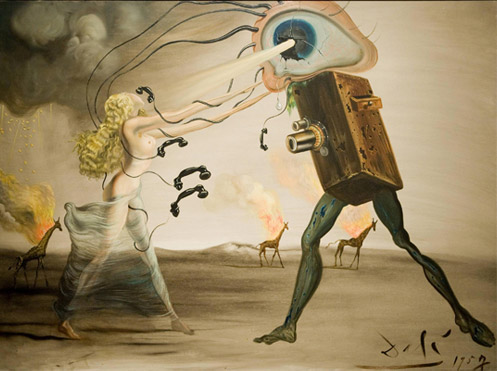 Salvador Dalí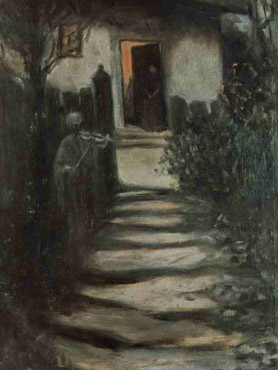 Jakub Schikaneder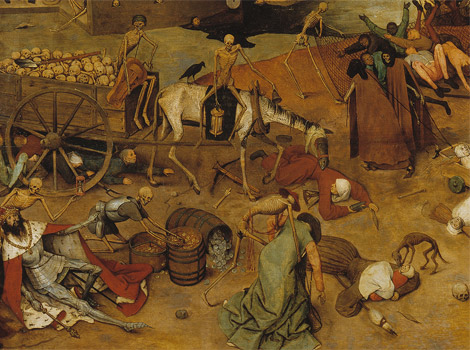 Pieter Bruegel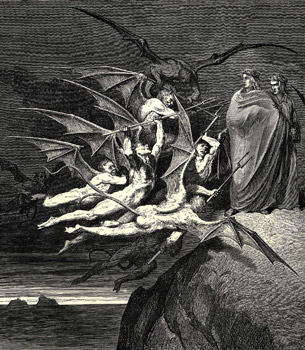 Gustave Doré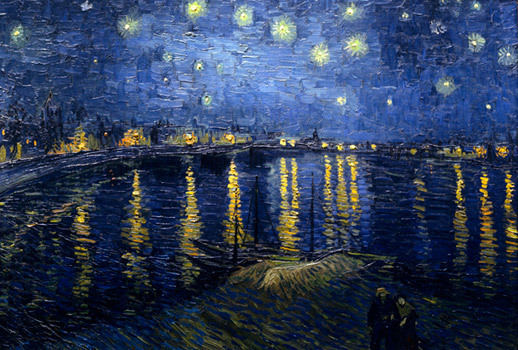 Vincent van Gogh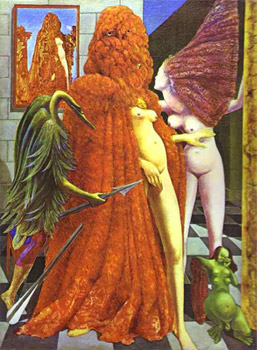 Max Ernst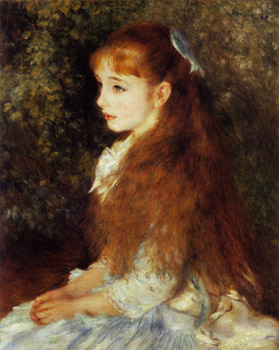 Pierre-Auguste Renoir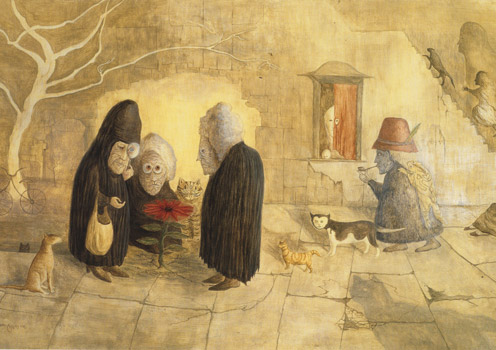 Leonora Carrington

mám rovněž tuze v oblibě i fotografie. srdce mi plesá při pohledu na...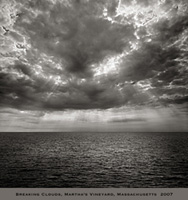 David Fokos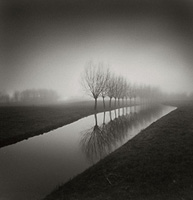 Giedrius Varnas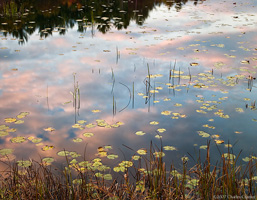 Charles Cramer
a další a další, které třeba někdy přidám...

no a nesmím zapomenout na jednu důležitou věc, a to šifrovací hry. nějak jsme tomu všichni s kamarády propadli a stali jsme se od roku 2005 nedílnou součástí české šifrovací komunity. více informací o tomto pozoruhodném fenoménu posledních let jste dříve mohli nalézt na stránkách našeho týmu MUPY MUP!, než došlo ke změně poskytovatele a byly smazány. od roku 2009 jsem začal šifrovačky spoluorganizovat, nejdříve hru Do půlnoci v Uherském Hradišti a posléze hru Bota ve Zlíně.
Veřejné: