49 bodů
Kdo jsem:
to do:
Art Film Fest 2017 
Pohoda festival 2017
Kurt Vile & The Violators (júl, Viedeň)
Londýn - BBC Proms, Wicked, Phantom of the Opera, London Film & Comic Con (júl)
Helado Negro (august, Viedeň)
Mac DeMarco (august, Viedeň)
The Magnetic Fields (september, Londýn)
Michael Winslow (september, BA)
The Rolling Stones (september, Spielberg)
Gary Numan (október, BA)
Nick Cave & The Bad Seeds (november, Viedeň)
Gorillaz (november, Viedeň)
Queens of the Stone Age (november, Viedeň)
Fleet Foxes (november, Viedeň)
James Newton Howard (november, Viedeň)
doing:
dve práce.
/a snažím sa chodiť do kina čo najčastejšie./
najviac spamujem na twitteri a na instagrame (Nin_FM)
17. séria The Simpsons. v dabingu.
Daria (13.1.2015-22.3.2016) done
Dexter /Netflix/ (23.1.2016-xx)
1. séria: 23.1.-25.1.
2. séria: 26.1.-20.2.
3. séria: 25.2.-1.7.2016
True Blood /HBO GO/ (1.7.2016-xx)
1. séria: 1.7.-5.7.
2. séria: 12.7.-26.7.
3. séria: 27.7.-1.9.
4. séria: 1.9.-xx
filmovo v skratke:
trailery a spoilery = fuj;
kino über alles
naposledy videné na veľkom plátne:
(takmer) všetko, čo mám v hodnoteniach. rewatch Voltrelcov mi to trochu pokazil.
rozčítané:
knihy: (24.8.-xx)

+
 komiks: (8.9.-xx)
prehľad o knihách si robím na librarything
o zošitovkách na comicbookdb
(úchylka na prvé a posledné vety kníh)
sporadicky:
 +
moje prednášky z conov (najnovšia je Alica v krajine zázrakov zo SlavConu 2017): 
http://www.slideshare.net/Deschain
kino v roku 2014 (ktoré potešilo - viac či menej):
Bushidô zankoku monogatari, Goyokin, 12 Years a Slave, Kagemusha, The Lego Movie (!), Les Misérables (1982), The Congress, The Wolf of Wall Street, August: Osage County (!), Walesa, Poslední křížová výprava, 1.+2. časť, Cap America: Winter Soldier (!), Her, Apocalypse Now, The Last Unicorn (!), Happiness, Grand Hotel Budapest, Noah (but wtf?), The Pink Panther, Conan the Barbarian, Orfeova pieseň, Roman Holiday, The Physician (!), Dlhý deň umierania, Rear Window (!), Krátky film o láske, THX 1138, Blue Velvet (!), The Rocky Horror Picture Show, Maleficent, X-Men: Days of Futre Past (!!!), Edge of Tomorrow, The Fault In Our Stars, Následky lásky, Paths of Glory, The Raid 2, Zone Pro Site, Jimmy's Hall, Tichý svedok, Lawrence of Arabia (!!!), Neporaziteľný, 20 000 Days on Earth, Broken, How to Train Your Dragon 2, Pasca na Popolušku, Femme Fatale, Guardians of the Galaxy, Spalovač mrtvol (!!!), Requiem for a Dream, Monty Python Live (mostly), Magic In the Moonlight, Boyhood (!), The Taming of the Shrew, Manželstvo po taliansky, A Most Wanted Man (!), Andalúzsky pes, Krížnik Potěmkin, Metropolis, Dva dni, jedna noc, Mulholland Dr. (!), Turist, Breaking the Waves, Veľkolepé múzeum, Nightwatching, Hua Mulan, Záhrada, Všichni dobří rodáci, Lost Highway, Hiroshima mon amour, Gone Girl, Reaching for the Moon, Eastern Boys, Valentine Road, 52 Tuesdays, L.A. Confidential (!!!), Whiplash, Ničije dete, Snowpiercer, Mommy, John Wick, Interstellar (!!!), Hunger Games - Mockingjay 1, Adéla ještě nevečeřela...
107 dlhometrážnych filmov videných v kine v roku 2014. YAY! stovka padla, me happy.
rok 2015 (čo potešilo - viac či menej):
The Life and Times of Judge Roy Bean, Hobitek 3, Big Hero 6, Who's Afraid of Virginia Woolf?, Platinové dáta, Night on Earth, Cinderella, The Imitation Game, Kingsman: The Secret Service, Avengers: Age of Ultron, Papillon, Medená veža, When Harry Met Sally (nie kino), Tomorrowland, Mad Max: Fury Road (!!!!), ...
rok 2016 (čo potešilo - viac či menej):
Song of the Sea, Bridge of Spies, Steve Jobs, Crimson Peak, Room, Phoenix, Angel Heart (!), La Petit Prince, Eternal Sunshine of the Spotless Mind, ...
rok 2017 (od 12.6.2017 aka They Live. Again. Here.):
 ...
http://www.250films.net/users/Deschain.png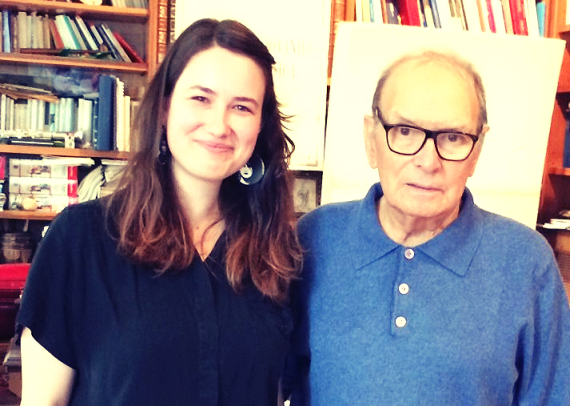 "víííííííííííííííííííííííí."