OughJay
Ondřej Podráský
okres Děčín

11 bodů
Kdo jsem:
Kdysi dávno jsem se na filmy díval prostě proto, že byly v televizi. Postupem času mi začla docházet omezenost televizní nabídky a já začal objevovat klenoty, který TV Nova přehlížela. S formováním vlastního vkusu vznikaly i určitý metriky pro jejich hodnocení, no a následně už to chtělo jen nějakou platformu. Surprise, surprise! Registrace na CSFD na sebe nenechala dlouho čekat...
Nemám ambice rozhodovat o tom, kterej film je dobrej a kterej špatnej. Hodnocení filmů je čistě subjektivní záležitost - každýmu se líbí něco jinýho a každej ve filmu něco jinýho hledá. Budu ale samozřejmě rád, pokud tenhle profil někomu s podobným vkusem poslouží alespoň jako inspirace, na co se podívat, nebo čemu se popřípadě obloukem vyhnout.
Keywords: 60's, rock'n'roll, David Beckham, Barcelona, IQ 6000, Clint Eastwood, Salvador Dalí, Dude, Edgar Allan Poe, Royale with Cheese, Švejk, Jack White, Bruce Wayne.
---
Oblíbený žánry: WESTERN, HUDEBNÍ, SCI-Fi, MYSTERIÓZNÍ, COMICS, THRILLER, DRAMA
---
Jak chápu hodnocení:





/ 100-81% / Filmy, co mě nadchly a nemám jim co vytknout. To ovšem někdy nemusí znamenat, že je chci vidět znovu.




/ 80-61% / Filmy, který maj i přes nespornou kvalitu pár nevychytanejch mušek.



/ 60-41% / Neurazí, nenadchne.


/ 40-21% / Zklamání, který drží na 2* jen pár podařenejch aspektů.

/ 20-1%   / Filmy, který už nechci nikdy vidět, ztráta času.
odpad! / 0%  / A nakonec filmy, který snad radši ani neměly spatřit světlo světa. :)
---
Poslední změna profilu: 29. října 2019 - aktualizace roku 2019 a kinovýhledu
---
Na co do kina:
A dál: The Addams Family, Staříci, Knives Out, The Gentlemen, Jojo Rabbit
---
Scény, který za to stojej:
---
Oblíbená filmová hudba:
---
Movie Yearbook:
*vše řazeno zhruba v pořadí, v jakým bych to doporučil (největší zklamání logicky přesně naopak)
*největší zklamání nejsou filmy, který považuju za nejhorší, ale filmy, který mě vzhledem k mým očekáváním ten rok nejvíc zklamaly
2019
Seriály: The Boys (S1), Stranger Things (S3), Chernobyl, MOST!, Mindhunter (S2), True Detective (S3), Game of Thrones (S8), Catch-22, Miracle Workers
Největší zklamání: Hellboy, Glass, The Dead Don't Die, Brightburn
Ještě chci vidět: The Irishman, Jay and Silent Bob Reboot, The Lighthouse, Lucy in the Sky, Her Smell, Alita: Battle Angel, Pájaros de verano, The Kid, Long Shot, Us, Rocketman, It: Chapter Two, The Addams Family, Ad Astra, Ford v. Ferrari, Star Wars: Episode IX, The Highwaymen, A Beautiful Day in the Neighborhood, Jojo Rabbit, Spider-Man: Far from Home, Zombieland: Double Tap, A Hidden Life, Velvet Buzzsaw, Serenity, The Aftermath, Captain Marvel, Toff Guys, The Report, Marriage Story, Knives Out, The Earthquake Bird, The Professor and the Madman, Wasp Network, Captive State, Rambo 5: Last Blood, Never Grow Old, The Mustang, Staříci, Vlastníci, Apollo 11 (dokument), V síti (dokument), Watchmen (seriál), The Witcher (seriál)
---
2018
Nevešlo se: Under the Silver Lake, Spider-Man: Into the Spider-Verse, Free Solo (dokument), The Mule, American Animals, Jan Palach, First Man, Incredibles 2, Den Skyldige, Searching, They Shall Not Grow Old (dokument), A Quite Place, Zimna Wojna
Seriály: Sharp Objects, Narcos: Mexico
Nejlepší soundtrack: Bohemian Rhapsody, Bad Times at the El Royal, Green Book, American Animals, BlacKkKlansman, Sharp Objects, Isle of Dogs, Narcos: Mexico
Největší zklamání: Hereditary, Deadpool 2, Solo: A Star Wars Story, Dukla 61, Avengers: Infinity War, Prezident Blaník, Vice
Ještě chci vidět: Toman, Love, Simon, Vox Lux, White Boy Rick, El Ángel, Gräns, Prospect, Le Grand Bain, Leto, Climax, Loro, Waco (seriál), American Crime Story - The Assassination of Gianni Versace (seriál), Westworld - The Door (seriál), Patrick Melrose (seriál), The Haunting of Hill House (seriál), Who is America? (seriál), Yellowstone (seriál)
---
2017
Nevešlo se: Dunkirk, Coco, War for the Planet of the Apes, Brawl in Cell Block 99, It, Call Me by Your Name
Seriály: Narcos (S3), Lajna (S1), Godless, Mindhunter (S1), Stranger Things (S2)
Největší zklamání: Lady Bird, The Shape of Water, Po strništi bos, Thor: Ragnarok, Star Wars: The Last Jedi, Kingsman: The Golden Circle, Baby Driver
Ještě chci vidět: Loving Vincent, Molly's Game, American Made, I am Heath Ledger, The Florida Project, T2 Trainspotting, Revenge, Song to Song, Good Time, Sweet Country, Columbus, The Killing of a Sacred Deer, A Ghost Story, Phantom Thread, Western, The Vault, Suburbicon, Detroit, Dark (seriál), Taboo (seriál), The Handmaid's Tale (seriál), Big Little Lies (seriál)
---
2016
Nevešlo se: The Eyes of My Mother, X-Men: Apocalypse, Suicide Squad, Captain America: Civil War, The Conjuring 2, The Founder
Seriály: Stranger Things (S1), The American West, Narcos (S2), The Night Of, Westworld (S1), Banshee (S4), Game od Thrones (S6), Vyšehrad, Autobazar Monte Carlo (S2), Vinyl
Největší zklamání: Batman v Superman: Dawn of Justice, Polednice, The Legend of Tarzan, Fantastic Beasts and Where to Find Them, Rogue One: A Star Wars Story, Doctor Strange, Deadpool, Allied
Ještě chci vidět: Perfetti sconosciuti, Hunt for the Wilderpeople, Raw, Anthropoid, Zootopia, The Bleeder, Bratříček Karel, Neruda, Eddie the Eagle, Me Before You, The Jungle Book, Manchester by the Sea, Silence, Kubo and the Two Strings, Nocturnal Animals, Moonlight, Toni Erdmann, Personal Shopper, The Love Witch, Swiss Army Man, Snowden, Horace and Pete (seriál), The Crown (seriál), Kosmo (seriál), American Crime Story - The People v. O.J. Simpson (seriál)
---
2015
Nevešlo se: Everest, The Man from U.N.C.L.E., Straight Outta Compton, Le Petit Prince, Bone Tomahawk, The Walk, Jurassic World, Mad Max: Fury Road, Creed, Mr. Holmes, Ant-Man, San Andreas
Seriály: Fargo (S2), Narcos (S1), Autobazar Monte Carlo (S1), Banshee (S3), Game of Thrones (S5), True Detective (S2)
Největší zklamání: Jupiter Ascending, Avengers: Age of Ultron, Legend, Sicario
Ještě chci vidět: Room, Bridge of Spies, Colonia, The Age of Adaline, Knight of Cups, Kobry a úžovky, The Danish Girl, Southpaw, Il Racconto dei Racconti, Hardcore Henry, Gangster Ka, Youth, Spectre, Suburra, Z: The Beginning of Everything (seriál), The Man in the High Castle (seriál)
---
2014
Nevešlo se: The Hobbit: The Battle of the Five Armies, Captain America: The Winter Soldier, Nightcrawler, Sin City: A Dame to Kill For, Wild, The Drop, Unbroken
Seriály: True Detective (S1), Game of Thrones (S4), Fargo (S1), Čtvrtá hvězda, Banshee (S2), Sherlock (S3), The Walking Dead (S4)
Největší zklamání: Noah, The Expendables 3, 300: Rise of an Empire, Big Eyes, Godzilla, Inherent Vice, Lucy
Ještě chci vidět: Relatos Salvajes, How to Train Your Dragon 2, Still Alice, Boyhood, The Lego Movie, Dead Snow 2, Penny Dreadful (seriál)
---
2013
Nevešlo se: Star Trek Into Darkness, Kick-Ass 2, Her, Captain Phillips, The Conjuring, Iron Man 3, Man of Steel, Oblivion, World War Z, Insidious 2, Wolf Creek 2, The Physician, The Wolverine, Mamá
Seriály: Game of Thrones (S3), Banshee (S1), Peaky Blinders (S1), The Walking Dead (S3)
Největší zklamání: Only God Forgives, The Book Thief, Pacific Rim, After Earth, Escape Plan, Thor: The Dark World
Ještě chci vidět: La grande belleza, Hořící keř, Locke, Nymph()maniac, Nymph()maniac: Volume II, Horns, Příběh kmotra, House of Cards (serál)
---
2012
Nevešlo se: Cloud Atlas, Life of Pi, Lo imposible, The Avengers, Men in Black 3 Prometheus, Looper, Skyfall, Wreck-It Ralph, Argo, El cuerpo, Blancanieves, Chronicle, Jack Reacher, Hitchcock, Sinister, John Carter
Seriály: Game of Thrones (S2), Sherlock (S2)
Největší zklamání: The Amazing Spider-Man, The Master, The Woman in Black, Iron Sky, 
Ještě chci vidět: Disconnect, Into the White, Flight, Brave, Madagascar 3: Europe's Most Wanted, Dredd, Anna Karenina
---
2011
Nevešlo se: X-Men: First Class, Rise of the Planet of the Apes, Melancholia, La piel que habito, Killer Joe, 50/50, Moneyball, Limitless, Harry Potter and the Deathly Hallows: Part 1, Source Code, Rango, The Grey, The Ides of March, Paranormal Activity 3
Seriály: Game of Thrones (S1), Black Mirror (S01), The Walking Dead (S2)
Největší zklamání: A Dangerous Method, Captain America: The First Avenger, Tinker Tailor Soldier Spy, The Hunter, The Hangover Part II, Real Steel, The Adjustment Bureau, Killer Elite, Cowboys & Aliens
Ještě chci vidět: Rozchod Nadera a Simin, Lovci hlav, The Artist, Jane Eyre, The Girl with the Dragon Tattoo, Perfect Sense, Carnage, Shame, Lidice, Margin Call
---
2010
Nevešlo se: Unthinkable, The A-Team, How to Train Your Dragon, Toy Story 3, Habbermanův mlýn, The King's Speech, Los ojos de Julia, Inside Job, The Social Network, The Next Three Days, Prince of Persia: The Sands of Time, Insidious, Unstoppable
Seriály: Sherlock (S1), Okresní přebor, The Walking Dead (S1), Boardwalk Empire (S1)
Největší zklamání: Alice in Wonderland, Red, Four Lions, Kuky se vrací, The Way Back, Ip Man 2, Despicable Me, The Book of Eli, The Last Airbender, Občanský průkaz, Jonah Hex, Shelter, Due Date
Ještě chci vidět: Senna, The Runaways, Tangled, Biutiful, Green Zone, Tucker & Dale vs. Evil
---
2009
Nevešlo se: 2012, Dead Snow, The Boat That Rocked, The Cove, The Girl with the Dragon Tattoo, Harry Potter and the Half-Blood Prince, The Road, Celda 211, The Taking of Pelham 1 2 3, Zombieland
Největší zklamání: The Men Who Stare at Goats, Brüno, Mary and Max, Mr. Nobody, Drag Me to Hell, Cloudy with a Chance of Meatballs, Night at the Museum: Battle of the Smithsonian, Knowing, Carriers
Ještě chci vidět: Home, Mother and Child, The Blind Side, Desert Flower, Sin nombre, Antichrist, Katka, The Damned United, Protektor, A Christmas Carol, This Is It, Crazy Heart, Kawasakiho růže
---
2008
Nevešlo se: Changeling, Taken, Iron Man, Bobule, WALL-E, Che: Part One, The Curious Case of Benjamin Button, In Bruges, Vantage Point, Street Kings, Slumdog Millionaire, Valkyrie, The Hurt Locker, Tobruk, Wanted, The Spiderwick Chronicles
Největší zklamání: The Boy in the Striped Pyjamas, Speed Racer, Bolt, Bathory, Che: Part Two, Hlídač č. 47, Bronson, The Spirit, The Incredible Hulk, The Strangers, Open Season 2, František je děvkař, Harold & Kumar Escape from Guantanamo Bay, Horton Hears a Who!
Ještě chci vidět: Rudo y Cursi, Vals Im Bashir, Karamazovi, The Reader, Religulous, Frost/Nixon, Seven Pounds, Man on Wire, Revolutionary Road, Food, Inc., Milk, Defiance, Hunger, Indiana Jones and the Kingdom of the Crystal Skull, Australia
---
2007
Nevešlo se: Atonement, Gone Baby Gone, El orfanato, Grindhouse: Death Proof, Grindhouse: Planet Terror, Spider-Man 3, Eastern Promises, Vratné lahve, Harry Potter and the Order of the Phoenix, Ratatouille, Beowulf, Shooter, Dead Silence, Gympl, Občan Havel, Hot Fuzz, The Simpsons Movie, Persepolis, Tropa de Elite, Lars and the Real Girl, Juno, Transformers, The Assassination of Jesse James by the Coward Robert Ford, Live Free or Die Hard, Next, Control
Největší zklamání: [Rec], Fantastic Four: Rise of the Silver Surfer, The Bucket List, Shrek the Third, 1408, 28 Weeks Later, Death at a Funeral, Evan Almighty, T4xi
Ještě chci vidět: An American Crime, Edith Piaf, There Will Be Blood, Interview, Across the Universe, Bridge to Terabithia, Once, Michael Clayton, Charlie Wilson's War, Václav
---
2006
Nevešlo se: Grandma's Boy, 300, The Illusionist, Rocky Balboa, United 93, Volver, The Da Vinci Code, The Hills Have Eyes, Goya's Ghosts, Perfume: The Story of a Murderer, Children of Men, The Fountain, Night at the Museum, Deja Vu, Over the Hedge, Open Season, Big Nothing, Flushed Away, Silent Hill, The Queen
Největší zklamání: Happy Feet, Poseidon, World Trade Center, Final Destination 3, Ro(c)k podvraťáků, Experti
Ještě chci vidět: Cars, Inside Man, The Last King of Scotland, Letters from Iwo Jima, Lucky Number Slevin, This Is England, Fimfárum 2, Paris, je t'aime, Das Leben der Anderen, Penelope
---
2005
Nevešlo se: The Island, Kingdom of Heaven, Goal!, Pride & Prejudice, Hoodwinked!, Lord of War, The World's Fastest Indian, Match Point, Green Street Hooligans, The Jacket, Madagascar, King Kong, Stay
Největší zklamání: Mr. & Mrs. Smith, The Descent, Æon Flux, The Exorcism of Emily Rose, Robots, The Amityville Horror, The Ring Two, The Cave
Ještě chci vidět: Munich, Thank You for Smoking, Cinderella Man, A History of Violence, Příběhy obyčejného šílenství, Adams æbler, Wallace & Gromit in The Curse of the Were-Rabbit, Broken Flowers, Casanova, Manderlay, Štěstí
---
2004
Nevešlo se: Snowboarďáci, 50 First Dates, Kill Bill: Vol. 2, Spider-Man 2, Walking Tall, Harry Potter and the Prisoner of Azkaban, EuroTrip, Saw, Hellboy, Shrek 2, Collateral, El Maquinista, Finding Neverland, The Terminal, Harold & Kumar Go to White Castle, Secret Window
Největší zklamání: The Ladykillers, The Polar Express, Shaun of the Dead, Around the World in 80 Days, Garfield: The Movie
Ještě chci vidět: La mala educación, The Alamo, A Moment to Remember, The Passion of the Christ, Miracle, The Merchant of Venice, Before Sunset, Der Untergang, Man on Fire, Garden State, Starsky & Hutch, The Football Factory, Layer Cake, Team America: World Police
---
2003
Nevešlo se: Love Actually, Mystic River, Monster, The United States of Leland, House of 1000 Corpses, X2, The Italian Job, The School of Rock, The Station Agent, The Texas Chainsaw Massacre, The League of Extraordinary Gentlemen, S.W.A.T.
Největší zklamání: Coffee and Cigarettes, Lost in Translation, 2 Fast 2 Furious, Hulk
Ještě chci vidět: Finding Nemo, Cold Mountain, Dogville, The Life of David Gale, Master and Commander: The Far Side of the World, Želary, Pupendo, Bad Boys II, Tears of the Sun, 
---
2002
Nevešlo se: Dog Soldiers, The Bourne Identity, Poolhall Junkies, Minority Report, Catch Me If You Can, Insomnia, Interstate 60, Star Wars: Episode II - Attack of the Clones, Harry Potter and the Chamber of Secrets, Panic Room, xXx, Ghost Ship
Největší zklamání: Gangs of New York, The Mothman Prophecies, The Ring
Ještě chci vidět: Bloody Sunday, Hable con ella, The Hours, Lost In La Mancha, Frida, Rok ďábla, Chicago, Red Dragon, Adaptation., Confessions of a Dangerous Mind, Blade II
---
2001
Nevešlo se: Monsters, Inc., Tmavomodrý svět, The Fast and the Furious, A Beautiful Mind, A Knight's Tale, Pearl Harbor, Jeepers Creepers
Největší zklamání: Jay and Silent Bob Strike Back, Z pekla štěstí 2
Ještě chci vidět: The Man Who Wasn't There, Ocean's Eleven, Artificial Intelligence: AI, The Majestic, Ali, Hannibal, From Hell, Spy Game, Le Fabuleux Destin d'Amélie Poulain, Moulin Rouge!, Babí léto, Divoké včely
---
2000
Nevešlo se: X-Men, Amores Perros, Final Destination, Almost Famous, What Women Want, Gone in Sixty Seconds, The Patriot
Největší zklamání: Traffic, Scary Movie, Pay It Forward, Kevin & Perry Go Large
Ještě chci vidět: Musíme si pomáhat, Billy Elliot, Dancer in the Dark, Erin Brockovich, Kytice, Quills
---
1999
Nevešlo se: Sleepy Hollow, The Iron Giant, Návrat idiota, Buena Vista Social Club, Stuart Little
Největší zklamání: Wild Wild West, The Bone Collector, Byl jednou jeden polda III - Major Maisner a tančící drak
Ještě chci vidět: The Cider House Rules, Magnolia, Being John Malkovich, Boys Don't Cry, Une histoire vraie, Any Given Sunday, Všichni moji blízcí, Man on the Moon, Tarzan, Girl, Interrupted, 8MM, Eyes Wide Shut, The Insider, The Talented Mr. Ripley, Human Traffic
---
1998
Nevešlo se: The Man in the Iron Mask
Největší zklamání: Ronin
Ještě chci vidět: Pi, Following, The Prince of Egypt, Gods and Monsters, Pleasantville, The Negotiator, The Thin Red Line, A Night at the Roxbury, Les Misérables, Shakespeare in Love, A Perfect Murder, A Bug's Life, Blade, The Faculty
---
1997
Největší zklamání: Event Horizon, The Devil's Own, The Lost World: Jurassic Park, Home Alone 3
Ještě chci vidět: The Game, Princess Mononoke, Abre los ojos, Lolita, The Devil's Advocate, The Rainmaker, Face/Off, Knoflíkáři, Boogie Nights, U Turn, Báječná léta pod psa, Seven Years in Tibet, Starship Troopers
---
1996
Největší zklamání: Jane Eyre, The Nutty Professor
Ještě chci vidět: Sleepers, Breaking the Waves, Sling Blade, The People vs. Larry Flynt, Zapomenuté světlo, A Time to Kill, The English Patient, The Ghost and the Darkness, Ransom, Scream, Mission: Impossible, Romeo + Juliet
---
1995
Nevešlo se: Bad Boys, Four Rooms, Byl jednou jeden polda, Heat, Waterworld, Mallrats, Batman Forever, Casper
Největší zklamání: The Quick and the Dead
Ještě chci vidět: Leaving Las Vegas, Die Hard with a Vengeance, Sense and Sensibility, Dead Man Walking, The Bridges of Madison County, Assassins, Jumanji, Pocahontas
---
1994
Největší zklamání: Maverick
Ještě chci vidět: Three Colours: Red, Saturnin, True Lies, Interview with the Vampire: The Vampire Chronicles, Shallow Grave, Frankenstein, Stargate, Natural Born Killers, Nobody's Fool, Díky za každé nové ráno, Akumulátor 1, Wolf, Heavenly Creatures, The Hudsucker Proxy, Ace Ventura: Pet Detective, Wyatt Earp, Jízda
---
1993
Největší zklamání: Carlito's Way, Groundhog Day, A Perfect World, Tombstone, Cronos
Ještě chci vidět: The Fugitive, In the Name of the Father, Philadelphia, What's Eating Gilbert Grape, The Piano, The Remains of the Day, Three Colors: Blue, Manhattan Murder Mystery, This Boy's Life, Arizona Dream, Demolition Man, Alive
---
1992
Ještě chci vidět: The Last of the Mohicans, Scent of a Woman, Basic Instinct, Kráva, Černí baroni, Bitter Moon, Husbands and Wives, Twin Peaks: Fire Walk with Me, My Cousin Vinny, The Bodyguard, The Player, Alien³, Army of Darkness
---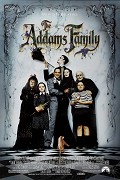 1991
Ještě chci vidět: JFK, Point Break, My Own Private Idaho, Night on Earth, Thelma & Louise, Europa, The Fisher King, Beauty and the Beast, Hot Shots!, The Naked Gun 2 1/2: The Smell of Fear, Fried Green Tomatoes, La double vie de Veronique, Cape Fear, Robin Hood: Prince of Thieves, Requiem pro panenku, Frankie and Johnny, Tankový prapor
---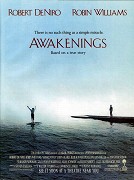 1990
Největší zklamání: Predator 2
Ještě chci vidět: The Godfather: Part III, Tichá bolest, Europa Europa, Die Hard 2, Misery, Cyrano de Bergerac, Nikita, Ghost, The Hunt for Red October, Vracenky, Wild at Heart, Flatliners
---
1988-1989
Největší zklamání: The Abyss, Young Guns
Ještě chci vidět: L'ours, Nuovo cinema Paradiso, Mississippi Burning, The Naked Gun: From the Files of Police Squad!, The Last Temptation of Christ, The War of the Roses, Dangerous Liaisons, Dobří holubi se vracejí, When Harry Met Sally..., Who Framed Roger Rabbit, Valmont, Tango & Cash, Lock Up, Coming to America, Vrať se do hrobu!
---
1986-1987
Nevešlo se: Beverly Hills Cop II, Velká sýrová loupež, The Untouchables
Největší zklamání: Highlander
Ještě chci vidět: Smrt krásných srnců, Hannah and Her Sisters, Henry: Portrait of a Serial Killer, Blue Velvet, The Last Emperor, Good Morning, Vietnam, Angel Heart, Evil Dead II, The Fly, The Princess Bride, RoboCop, Crocodile Dundee, Dirty Dancing, Proč?, Bad Taste, Copak je to za vojáka..., Top Gun
---
1984-1985
Nevešlo se: Miami Supercops, Hansel and Gretel
Největší zklamání: Amadeus, Rambo II
Ještě chci vidět: Dune, Brazil, Rozpuštěný a vypuštěný, Nineteen Eighty-Four, The Goonies, A Nightmare on Elm Street, The Return of the Living Dead, Silverado, Commando, Starman, Out of Africa, Paris, Texas, Les Ripoux, Indiana Jones and the Temple of Doom, The Color Purple, Hold-Up, Police Academy, Ran, Runaway Train, Legend
---
1982-1983
Největší zklamání: Conan the Barbarian, Superman III, Blade Runner
Ještě chci vidět: Slavnosti sněženek, E.T.: The Extra-Terrestrial, Monty Python's The Meaning of Life, Sophie's Choice, Honkytonk Man, Tisícročná včela, The Right Stuff, Tootsie, Fitzcarraldo, Trading Places, Seksmisja
---
1980-1981
Největší zklamání: Kalamita, The Evil Dead
Ještě chci vidět: The Elephant Man, Le professionnel, Tajemství hradu v Karpatech, Brubaker, Clash of the Titans, Fort Apache the Bronx, Excalibur, Fantozzi contro tutti, Mad Max 2: The Road Warrior, The Great Rock 'n' Roll Swindle, The Blues Brothers, Krakonoš a lyžníci, Halloween II, The Final Countdown, Das Boot, Trhák
---
1978-1979
Nevešlo se: Balada pro banditu, Policajt v Africe, Princ a Večernice
Největší zklamání: Apocalypse Now
Ještě chci vidět: Life of Brian, Kramer vs. Kramer, Kulový blesk, Hair, Being There, Midnight Express, Stalker, The Deer Hunter, Grease, The First Great Train Robbery, Halloween, Dawn of the Dead
---
1976-1977
Nevešlo se: Honza málem králem
Největší zklamání: Close Encounters of the Third Kind, Taxi Driver
Ještě chci vidět: 12 úkolů pro Asterixe, Čarodějův učeň, L'Animal, Pumping Iron, The Omen, A Bridge Too Far, Křidýlko nebo stehýnko, Marathon Man, All the President's Men, Zítra to roztočíme, drahoušku...!, Zítra vstanu a opařím se čajem, Jak se budí princezny, Což takhle dát si špenát, Saturday Night Fever
---
1974-1975
Ještě chci vidět: Jáchyme, hoď ho do stroje!, The Towering Inferno, Pohádky tisíce a jedné noci, Le Vieux fusil, Love and Death, Barry Lyndon, Monty Python and the Holy Grail, Jaws, Jak utopit Dr. Mráčka aneb Konec vodníků v Čechách, Three Days of the Condor, Dog Day Afternoon, Murder on the Orient Express, The Man Who Would Be King, The Texas Chainsaw Massacre
---
1972-1973
Ještě chci vidět: Le magnifique, Deux hommes dans la ville, The Day of the Jackal, Avanti!, Jesus Christ Superstar, Play It Again, Sam, La Nuit américaine, Amarcord, Kam se poděla sedmá rota?, Le grand bazar, The Exorcist, The Three Musketeers, What's Up, Doc?, Les aventures de Rabbi Jacob, Sleeper, Everything You Always Wanted to Know About Sex * But Were Afraid to Ask, Magnum Force, Deliverance, Noc na Karlštejně
---
1970-1971
Největší zklamání: Roztržitý, Převozník, A Clockwork Orange, Little Big Man
Ještě chci vidět: Ucho, Woodstock (dokument), Let It Be (dokument), "Čtyři vraždy stačí, drahoušku", Petrolejové lampy, Na kometě, The French Connection, Waterloo, "Pane, vy jste vdova!", Straw Dogs, Už zase skáču přes kaluže, Taking Off, Le Mans
---
1968-1969
Největší zklamání: 2001: A Space Odyssey, Bullitt
Ještě chci vidět: Kladivo na čarodejnice, Světáci, Všichni dobří rodáci, The Wild Bunch, Yellow Submarine, Nebeští jezdci, Romeo and Juliet, Skřivánci na niti, Ecce homo Homolka, Adelheid, Po stopách krve, Cactus Flower, Midnight Cowboy, They Shoot Horses, Don't They?, Utrpení mladého Boháčka, Žert
---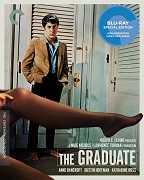 1966-1967
Ještě chci vidět: Hoří, má panenko, Sedmikrásky, La Grande Vadrouille, Django, Happy End, Údolí včel, How to Steal a Million, Andrey Rublev, Guess Who's Coming to Dinner, Who's Afraid of Virginia Woolf?, Ukradená vzducholoď, In the Heat of the Night, Kočár do Vídně, Persona, Born Free, El Dorado, Marketa Lazarová, Bonnie and Clyde, Blow-Up, Rozmarné léto, Fahrenheit 451
---
1964-1965
Ještě chci vidět: Obchod na korze, Starci na chmelu, Četník ze Saint Tropez, My Fair Lady, Atentát, The Hill, Fantomas, The Sound of Music, Laurel and Hardy's Laughing 20's, The Agony and the Ecstasy, Dr. Strangelove or: How I Learned to Stop Worrying and Love the Bomb, Akahige, Doctor Zhivago, Winnetou III, A Hard Day's Night, Help!, Bílá paní, A Shot in the Dark, Intimní osvětlení, La tulipe noire, L'homme de Rio, Perličky na dně
---
1960-1963
Ještě chci vidět: Judgment at Nuremberg, Poklad na Stříbrném jezeře, Baron Prášil, The Apartment, Knoflíková válka, Yojimbo, Inherit the Wind, The Longest Day, Sanjuro, Smrt si říká Engelchen, To Kill a Mockingbird, One, Two, Three, The Virgin Spring, Boxer a smrť, Ďáblova past, Černý Petr, Charade, What Ever Happened to Baby Jane?, Rocco and His Brothers, West Side Story, Spartacus, Cleopatra, Jules and Jim, La Dolce Vita, Holubice, Breathless, Lolita, The Birds, Ikarie XB 1, 8½, Mutiny on the Bounty, The Man Who Shot Liberty Valance, The Misfits, The Pink Panther
---
1956-1959
Ještě chci vidět: Some Like It Hot, Vynález zkázy, Paths of Glory, Les misérables, Ben-Hur, Witness for the Prosecution, North by Northwest, Cat on a Hot Tin Roof, The Big Country, Dnes naposled, Vertigo, Les quatre cents coups, The Killing, The Defiant Ones, Sen noci svatojánské, Dařbuján a Pandrhola, Romeo, Julie a tma, Rio Bravo, Anatomy of a Murder, Touch of Evil, Vlčí jáma, Giant, The Diary of Anne Frank, The Ten Commandments, Moby Dick, The Man Who Knew Too Much
---
1955 a starší
Ještě chci vidět: Rebel Without a Cause, U pokladny stál..., The Great Dictator, Modern Times, Sunset Boulevard, East of Eden, The Gold Rush, The General, Škola základ života, Snow White and the Seven Dwarfs, Singin' in the Rain, The Kid, Císařův pekař - Pekařův císař, It's a Wonderful Life, Nebe a dudy, Lady and the Tramp, Metropolis, City Lights, Kristián, Eva tropí hlouposti, Dobrý voják Švejk, Cinderella, All Quiet on the Western Front, Das Kabinett des Doktor Caligari, Hotel Modrá hvězda