Kdo jsem:

Muž je pro mě člověk. To jenom pro muže žena obvykle není člověk. (Věra Chytilová)
You only live once, but if you do it right, once is enough. (Mae West)
Just when I discovered the meaning of life, they changed it. (George Carlin)
The best advice I've ever received is, 'No one else knows what they're doing either.' (Ricky Gervais)
Thankfully, persistence is a great substitute for talent. (Steve Martin)
I don't hate people. I just feel better when they aren't around. (Charles Bukowski)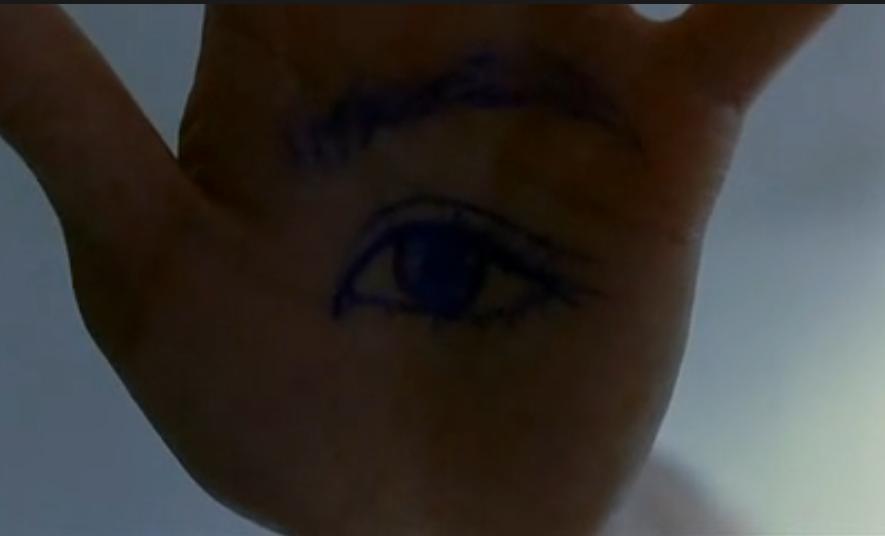 co zrovna sleduji
: Rozvod II, (dlouhodobě Vice News, DV TV, Pořad Luďka Staňka, Honest Guide, Fight Club, Historie.cs, Jasná řeč Josefa Chuchmy, Konfrontace Petra Fischera, John Oliver, Newsroom na ČT24, + poslech Čelistí)
filmová literatura
(inspired by Douglas a Eodeon)
Průběžně doplňovaný přehled knih o audiovizi, knih zejména kvalitních, sem tam ovšem i nekvalitních (zařazených do seznamu vesměs proto, že jsem je četl, nebo je vlastním), knih pokud možno analytických, někdy ale také povrchních, knih čtivých i takových, jejichž čtení je ubíjející, jakkoli v důsledku třeba o to víc intelektuálně stimulující. Přehled knih, k nimž jsem již přičichnul a knih, k nimž bych rád přičichnul, knih, které možná i vám pomohou s orientací v rozsáhlé oblasti filmové teorie, historie a kritiky. (Názvy psané boldem nebo kurzivou a poznámky za názvy slouží čistě osobním účelům.)
1001 filmů, které musíte vidět, než zemřete (Steven Jay Schneider)
2 1/2 D aneb prostor (ve) filmu v kontextu literatury a výtvarného umění (Kateřina Svatoňová)
50 let československého filmu (Jiří Havelka)
99 filmů moderní kinematografie (Václav Holanec)
Adventures in Screen Trade (W. Goldman)
Aki Kaurismäki: Světla v soumraku (Kamila Boháčková, ed.)
Alain Resnais: Kinematografia mozgu
Alexander Hackenschmied (Jaroslav Brož)
Alexander Hackenschmied (Michael Omasta, ed.)
Alfred Hitchcock a jeho filmy (Robin Wood)
Alfréd Radok mezi filmem a divadlem (Jiří Cieslar, Eva Stehlíková, Veronika Ambros…)
All that Heaven Allows: Re-reading Gender in 1950s Melodrama (J. Byars)
Allegories of Cinema: American Film in the Sixties (David James)
American Film and Politics: Reagan to Bush Jr (P. Davies, P. Wells, ed.)
American Film Industry, The (T. Balio)
American Film Musical, The (Rick Altman)
Analysis of Film, The (Raymond Bellour)
Andrej Rublev (Robert Bird)
Andrzej Wajda: Moje filmy (Andrzej Wajda)
Antonín Máša (J. Fryš)
Arizace české kinematografie (Petr Bednařík)
Armáda a stříbrné plátno (V. Šmídrkal)
Art of Darkness: The Cinema of Dario Argento, The (Ch. Gallant)
Art of Watching Films, The (J.S. Boggs, D.W. Petrie)
c
Artists in the Audience (G. Taylor)
c
Atomy věčnosti (L. Česálková)
Audrey Hepburnová (Barry Paris)
Babel and Babylon (Miriam Hansen)
Back in the Saddle Again: New Essays on the Western (E. Buscombe, R. Pearson, eds.)
Barbra (Christopher Andersen)
Beyond Document (C. Warren, ed.)
Beyond the Multiplex (Barbara Klinger)
Big Bad Wolves: Masculinity in the American Film (J. Mellen)
Boom and Bust: The American Cinema in the 1940s (T. Schatz)
Breaking the Glass Armor (Kristin Thompson)
Bresson o Bressonovi (Mylène Bressonová)
Buñuel and Mexico (Ernesto R. Acevedo-Muñoz)
Buster Keaton's Sherlock, Jr. (A. Horton)
Carnal Thoughts: Embodiment and Moving Image Culture (V. Sobchack)
Cary Grant (Marc Eliot)
Certain Tendency of Hollywood Cinema, A (R. B. Ray)
Cesty k pravdě či lži. 70 let čs. dokumentárního filmu (Antonín Navrátil)
Ciné Goes to Town: French Cinema, 1896-1914, The (R. Abel)
Cinema Book, The (Pam Cook)
Cinema Effect, The (Sean Cubitt)
Cinema of Eisenstein, The (D. Bordwell)
Cinema of Christopher Nolan: Imagining the Impossible, The (Stuart Joy, ed.)
Cinema of Loneliness (R. Kolker)
Cinema of Orson Welles, The (P. Bogdanovich)
Cinema without Walls (T. Corrigan)
Cinematic Body, The (S. Shaviro)
Cinematic Mode of Production, The (Jonathan Beller)
Cinematic Text: Methods and Approaches, The (R. B. Palmer)
Cinephilia: Movies, Love and Memory (Marijke de Valck, Malte Hagener)
Claiming the Real: The Documentary Film Re-Visited (B. Winston)
Classical Film Violence (Stephen Prince)
c
Classical Hollywood Cinema: Film Style & Mode of Production to 1960, The (David Bordwell, Janet Staiger, Kristin Thompson)
Close Viewings: An Anthology of New Film Criticism (P. Lehman)
Closely Watched Films (M. Fabe) c
Co je to film? (André Bazin)
Coming of Sound, The (D. Gomery)
Companion to Film Theory, A (T. Miller, R. Stam) c
Companion to Luis Buñuel, A (G. Edwards)
e
Complicated Women: Sex and Power in Pre-Code Hollywood (M. LaSalle)
Computer Games as a Sociocultural Phenomenon
Consuming Pleasures: Active Audiences and Serial Fictions from Dickens to Soap Opera (Jennifer Hayward)
Contemporary American Cinema (L. R. Williams, M. Hammond)
c
Convergence Culture (H. Jenkins)
Coppola: A Biography (P. Cowie)
Crossroads: The Drama of a Soap Opera (D. Hobson)
Cultural Economy of Cities, The (Allen J. Scott)
Cycles, Sequels, Spin-offs, Remakes, and Reboots. Multiplicities in Film and Television (Amanda Ann Klein, R. Barton Palmer, eds.)
Černobílý snář Elmara Klose (ed. J. Lukeš)
Česká avantgarda a film (V. Hradská)
Československá nová vlna (Peter Hames)
Československý filmový plakát 20. století
Český film - Režiséři - Dokumentaristé (M. Štoll a kol.)
Český film devadesátých let - Od Tankového praporu ke Koljovi (Andrej Halada)
Český film v exilu (J. Voráč)
Čtenáři filmu - diváci časopisu (M. Lošťáková)
Čtyřikrát dva (S. Přádná)
D.W. Griffith and the Origins of American Narrative Film (T. Gunning)
D.W. Griffith: An American Life (R. Schickel)
Data a fakta z dějin čs. kinematografie (Zdeněk Štábla)
e
Dějiny filmové hudby (M. Cooke)
Dějiny filmu (David Bordwell, Kristin Thompson)
Dejiny filmu (Ulrich Gregor, Enno Patalas
)
Dějiny filmu 1. (Jerzy Toeplitz)
Dějiny německého filmu (S. Kracauer)
Dějiny světového filmu (Georges Sadoul)
Démanty všednosti - český a slovenský film 60. let (Jiří Cieslar, Stanislava Přádná, Zdena Škapová)
Démon teorie (Antoine Compagnon)
Desperately Seeking the Audience (Ien Ang)
Desátá múza Vladislava Vančury (Luboš Bartošek)
Desire to Desire: The Woman's Film of the 1940s, The (M. A. Doane)
Diagnózy času (J. Lukeš)
Digital Storytelling: The Narrative Power of Visual Effects in Film (Shilo T. McClean)
Directed by Steven Spielberg (W. Buckland)
Do posledního dechu (Luis Buñuel)
Dodnes rozesmávají milióny... (Michael Hanisch)
Dokumentární film, jiná kinematografie (Guy Gauthier)
Dorothy Arzner: Towards a Feminist Cinema (C. Johnston)
Down and Dirty Pictures (Peter Biskind)
Dustin Hoffman (Ronald Bergan)
Early Cinema: Space, Frame, Narrative (Thomas Elsaesser, Adam Barker)
Easy riders, raging bulls (Peter Biskind)
Ekonomika Hollywoodu (E. J. Epstein)
Elysium: The Art of the Film (Mark Salisbury)
End: Narration and Closure in the Cinema, The (R. Neupert)
Engaging Characters: Fiction, Emotion, and the Cinema (M. Smith)
Epics, Spectacles, and Blockbusters: A Hollywood History (S. Hall, S. Neale)
Ermanno Olmi: Rozhovory
Erotic Thriiler in Contemporary Cinema, The (L.R. Williams)
European Cinema (Elizabeth Ezra)
European Cinema: Face to Face with Hollywood (Thomas Elsaesser)
European film theory and cinema: a critical introduction (Ian Aitken)
Evald Schorm a jeho filmy: Odvahu pro všední den (J. Bernard)
Evald Schorm: Sám sobě nepřítelem (R. Denemarková)
Everything You Always Wanted to Know About Lacan (But Were Afraid to Ask Hitchcock) (Slavoj Žižek)
c
Exporting Entertainment (K. Thompson)
Extra Lives: Why Video Games Matter (Tom Bissell)
Eye and Brain: The Psychology of Seeing (Richard L. Gregory)
Eye Is Quicker: Film Editing: Making a Good Film Better, The (R. D. Pepperman)
Fans, Bloggers, and Gamers: Exploring Participatory Culture (H. Jenkins)
Federico Fellini filmuje (Federico Fellini)
Federico Fellini, život a filmy (T. Kezich)
Female Spectators (E. Pribram, ed.)
Feminism and Film (E. A. Kaplan)
Feminism and Film Theory (C. Penley, ed.)
Feminist Media Studies (L. Van Zoonen)
Fifty Contemporary Filmmakers (ed. Y. Tasker)
Figures Traced in Light (D. Bordwell)
Film (Andrea Gronemeyer)
Film 1 / Obraz-pohyb (Gilles Deleuze)
c
Film 2 / Obraz-čas (Gilles Deleuze)
Film a dějiny I (Petr Kopal)
Film a dějiny II (Petr Kopal)
Film a dějiny III (Petr Kopal)
Film a dějiny IV (Petr Kopal)
Film a doba 1962-70 (ed. S. Ulver)
Film Analysis: A Norton Reader
Film: An International History of the Medium (R. Sklar)
Film Art: An Introduction – 8th Edition (David Bordwell, Kristin Thompson)
Film/Genre (R. Altman)
c
Film Histories: An Introduction and Reader (Grainge, Jancovich, Montieth
Film History: Theory and Practise (Robert Allen, Douglas Gomery)
Film - náš pomocník (ed. L. Česálková)
Film Sequels: Theory and Practice from Hollywood to Bollywood (Carolyn Jess-Cooke)
Film Structure and the Emotion System (Greg M. Smith)
Film Studies (W. Buckland)
Film Style and Story: A Tribute to Torben Grodal
Film Style and Technology (Barry Salt)
Film Theory and Criticism (Leo Braudy, Marshall Cohen)
e
Film Theory: Critical Concepts in Media and Cultural Studies
Film Theory Goes to the Movies (Jim Collins, Hilary Radner, Ava Preacher Collins)
Film Theory: An Introduction (Robert Stam)
c
Film Theory: An Introduction through the senses (Thomas Elsaesser, Malte Hagener) c
Filmová kultura severního trojúhelníku (P. Skopal)
Filmová propaganda (Richard Taylor)
Filmová publicistika Karla Smrže (tři díly, sestavil K. Tabery)
Filmové hviezdy (Erno Patalas)
Filmové právo (Ivan David)
Filmové teorie 1945-1990 (Francesco Casetti)
Films for Women (C. Brundsen, ed.)
Films in my Life, The (F. Truffaut)
Films of Carl Theodor Dreyer , The (D. Bordwell)
Films of Jacques Tati, The (M. Chion)
Filmy 80. let (R. Base, D. Haslam)
First Person: New Media as Story, Performance, and Game
Flashbacks in Film (M. Turim)
Foreign Film Renaissance on American Screens, 1946-1973 (T. Balio)
French Film Theory and Criticism, vol I + II (R. Abel)
Fritz Lang in America (P. Bogdanovich)
From Barbie to Mortal Kombat: Gender and Computer Games (Justine Cassell)
From Caligari to Hitler (Siegfried Kracauer)
Fun in a Chinese Laundry (Josef von Sternberg)
Futurista: Život a filmy Jamese Camerona (R. Keegan)
Generace Jihlava
Gender Trouble: Feminism and the Subversion of Identity (J. Butler)
Genre: The Musical; A Reader (R. Altman)
Genre and Hollywood (S. Neale)
Goodbye Cinema, Hello Cinephilia (J. Rosenbaum)
c
Grammar of the Film: An Analysis of Film Technique, A (R. Spottiswoode)
Groteska čili Morálka šlehačkového dortu (Petr Král)
Guide to the Cinema of Spain (M. D'Lugo)
e
Gustav Machatý: Touha dělat film (J. Horníček)
Handbook of Computer Game Studies
Hard Bodies: Hollywood Masculinity in the Reagan Era (S. Jeffords)
Herzog on Herzog (W. Herzog)
Heterocosmica: Fikce a možné světy (L. Doležel)
Heterocosmica II (L. Doležel)
High Concept (J. Wyatt)
High Contrast: Race and Gender in Contemporary Hollywood Film (D. S. Willis)
Historical Dictionary of Spanish Cinema (A. Mira)
e
History of the French New Wave Cinema, A (R. Neupert)
History of Narrative Film, A (David A. Cook)
Hollywood (Burkhard Röwekamp)
Hollywood and Europe: Economics, Culture, National Identity: 1945-95 (Geoffrey Nowell Smith, Steven Ricci eds.)
Hollywood Censored: Morality Codes, Catholics, and the Movies (Gregory D. Black)
Hollywood From Vietnam to Reagan (R. Wood)
Hollywood Sequel: History & Form, 1911-2010, The (Stuart Henderson)
Hollywood Studio System: A History (D. Gomery)
Hollywood v. Hard Core (J. Lewis)
Hollywoodské Top Stars (Alena Prokopová)
Horečky všedního dne (P. Melounek)
Hoří, má panenko (ed. A. Batistová)
How I Made A Hundred Movies In Hollywood And Never Lost A Dime (Roger Corman)
Charisma (Alena Prokopová)
Chris Marker (D. Čeněk)
Ideology: An Introduction (T. Eagleton)
c
If It's Purple, Someone's Gonna Die (P. Bellantoni)
e
In and Out of Synch: The Awakening of a Cine-Dreamer (N. Burch)
In the Blink of an Eye: A Perspective on Film Editing (W. Murch)
Ingmar Bergman a jeho filmy (Jesse Kalin)
Ingrid (Charlotte Chandler)
Interpreting Films (Janet Staiger)
Interpreting the Moving Image (N. Carroll)
Introduction to Film Studies, 4th edition (Jill Nelmes, ed.)
Inventing Film Studies (Grievesen, Wasson)
Invisible Cut: How Editors Make Movie Magic, The (B. O'Steen)
Invisible Storytellers: Voice-Over Narration in American Fiction Film (S. Kozloff)
Is That a Gun in Your Pocket?: Women's Experience of Power in Hollywood (R. Abramowitz)
Ivan Passer Filmový vypravěč rozmanitostí (Jiří Voráč)
Jack Nicholson - Velký svůdník (John Edwards)
Jak číst film (James Monaco)
Jak je udělán Gogolův Plášť a jiné studie (Boris Ejchenbaum)
Jak napsat dobrý scénář (Syd Field)
Jak rozpoznat odpadkový koš (V. Hájek)
Jak rozumět médiím (M. McLuhan)
c
Ján Kadár (V. Macek)
Jan Špáta (M. Štoll)
Japanese Cinema (Stuart Galbraith IV, Paul Duncan)
Jean-Luc Godard (J. Collet)
Jean-Luc Godard - Texty a rozhovory
Jim Jarmusch: Rozhovory 1980-2000
Juan Antonio Bardem (L. Oliva)
c
Kamerou, tužkou i perem (S. M. Ejzenštejn)
Karel Vachek etc (M. Švoma)
Kieślowski o Kieślowském (Danuta Stoková)
Kinematograf! (I. Klimeš)
Kinematografie zapomnění (Š. Hulík)
Konzervy se slovy (Petr Szczepanik)
Krása je symbolem pravdy (A. A. Tarkovskij)
Krzysztof Kieslowski a jeho filmy (Marek Haltof)
Kuchař, zloděj, jeho žena a její milenec (Zdeněk Hudec)
Kubrick: The Definitive Edition (Michel Ciment)
Lacrimae rerum (Slavoj Žižek)
Ladislav Helge - Cesta za občanským filmem (P. Bilík)
Language and Style of Film Criticism (A. Klevan, A. Clayton)
c
Lars von Trier a jeho filmy (P. Schepelern)
Last Great American Picture Show: New Hollywood Cinema in the 1970s, The
c
Lekce filmu (L. Tirand)
Leni Riefenstahlová - Život a dílo "Hitlerovy filmařky" (Steven Bach)
Lexikon světového filmu (Michael Töteberg)
Life to Those Shadows (N. Burch)
Listening to Movies: A Film Lover's Guide to Film Music (Fred Karlin)
Looking On: Images of Feminity in the Visual Arts and the Media (R. Betterton)
Lost Illusions: American Cinema in the Shadow of Watergate and Vietnam (D.A. Cook)
Loving with a Vengeance: Mass- Produced Fantasies for Women (T. Modleski)
Luis Buñuel (Luis Buñuel, Adonis A. Kyrou)
Luis Buñuel (J. Cieslar)
c
Lynch - Temné stránky duše (R. Fischer)
Major Film Theories: An Introduction, The (J. Dudley Andrew)
Making Meaning (D. Bordwell)
c
Making of Citizen Kane, The (Robert L. Callinger)
Male Myths and Icons (R. Horrocks)
Marketa Lazarová (ed. Petr Gajdošík)
Martin Scorsese: interviews
Masculinities in Polish, Czech and Slovak Cinema (E. Mazierska)
Masculinity, Bodies, Movies, Culture (P. Lehman, ed.)
Matrix (Joshua Clover)
May 68 and Film Culture (S. Harvey
Media Reception Studies (J. Staiger)
Melodrama and Meaning (Barbara Klinger)
Melodrama: Genre, Style, Sensibility (J. Mercer, M. Shingler)
Men, Women and Chainsaws (C. Clover)
Metropolis (T. Elsaesser)
Meze interpretace (U. Eco)
Midnight Movies (J. Hoberman, J. Rosenbaum)
Miloš Forman - Filmař mezi dvěma kontinenty (Stanislava Přádná)
Miloš Havel - český filmový magnát (Krystyna Wanatowiczová)
Mistři japonského filmu (A. Líman)
Mob culture: hidden histories of the American gangster film
Monsters in the Closet: Homosexuality and the Horror Film (H. Benshoff)
Movie Book, The
Movie Brats: How the Film Generation Took over Hollywood, The (Michael Pye)
Movie-Made America: A Cultural History of American Movies (R. Sklar)
Movie Wars (J. Rosenbaum)
Moving into Pictures (B. Salt)
Moving Pictures: A New Theory of Film Genres, Feelings, and Cognition (Torben Grodal)
Možné světy v humanitních vědách (Sture Allén)
Možné světy v teorii literatury (R. Ronen)
Mraky nad Barrandovem (Stanislav Motl)
Mrtvý muž (J. Rosenbaum)
Muzeum umění v digitální době (L. Kesner ml.)
My Life in Picture (Charles M. Chaplin)
My Wonderful World Of Slapstick (Buster Keaton)
Mysl a příběh ve filmové fikci (Katarína Mišíková)
Mystifying Movies (N. Carroll)
Mytologie (R. Barthes)
Na černé listině (Daniel Srch)
Naked and the Undead: Evil and the Appeal of Horror, The (C. A. Freeland)
Naked Hollywood: Money, Power and the Movies (N. Kent)
Naplánovaná kinematografie (ed. P. Skopal)
Narativ jako virtuální realita (Marie-Laure Ryanová)
Narration in the Fiction Film (D. Bordwell)
c
Narrative, Apparatus, Ideology (Philip Rosen, ed.)
Narrative as Virtual Reality (Marie-Laure Ryan)
Narrative Comprehension and Film (E. Branigan)
Náš film: Kapitoly z dějin (1896-1945) (Luboš Bartošek)
New History of Documentary Film, A (Jack C. Ellis, Betsy A. McLane)
New Hollywood, The (J. Bernardoni)
New Hollywood Cinema: An Introduction (Geoff King)
New Hollywood Violence (Steven Jay Schneider)
New Queer Cinema: A Critical Reader (M. Aaron, ed.)
Non-fiction Film: A Critical History, The (R. Barsam)
Nová filmová historie (P. Szczepanik)
Nová nová vlna?
Nová vlna (James Monaco)
Občan Kane (Laura Mulvey)
Obraz (Jacques Aumont)
Obrazy času / Bilder der Zeit (Gernot Heiss, Ivan Klimeš)
On Hollywood: The Place, the Industry (Allen J. Scott)
On the History of Film Style (D. Bordwell)
e
Ornament masy (S. Kracauer)
Oscar (Milan Valden)
Ostře sledované filmy (A. J. Liehm)
Ostře sledované vlaky (L. Skupa ed.)
Otevřené dílo (U. Eco)
Out of the past: Spanish cinema after Franco (John Hopewell)
c
Overhearing Film Dialogue (S. Kozloff)
Oxford Guide to Film Studies, The (J. Hill, P. Church)
Oxford History of World Cinema, The (Geoffrey Nowell-Smith
)
Pandořina skříňka aneb Co feministky provedly filmu? (Petra Hanáková)
e
Pas do Hollywoodu (M. Ciment)
Passionate Views: Film, Cognition, and Emotion (Carl Plantinga, Greg M. Smith, eds.)
Paul Newman (S. Levy)
Pedro Almodóvar (Viktória Matáková, Petra Hanáková)
c
Permanent Crisis of Film Criticism, The (Mattias Frey, ed.)
Persistence of Hollywood, The (T. Elsaesser)
Persuasive Games (Ian Bogost)
Philosophy of Horror, The (N. Carroll)
e
Planet Hong Kong (D. Bordwell) c
Po zralé úvaze (R. Clair)
Podivnější než ráj (G. Andrew)
Podobenství o Františku Vláčilovi (Š. Horáková)
Podvratná kamera (H.-J. Schlegel)
Poetics of Cinema (David Bordwell)
Poetika (Aristoteles)
c
Poetika obrazů (J. Epstein)
Poetika prózy (T. Todorov)
Point of view in the cinema: a theory of narration and subjectivity in classical film (E. Branigan)
Policing Cinema (L. Grieveson)
Ponorná řeka kinematografie (M. Čihák)
Popular European Cinema (R. Dyer)
Postava k podpírání (P. Juráček)
Postava, herec, hviezda vo filme
Post-Theory: Reconstructing Film Studies (D. Bordwell, N. Carroll)
Practical Art of Motion Picture Sound (D. L. Yewdall)
Praha dokumentární (M. Matějů, M. Štoll)
Prisoner, The: A Complete Production Guide (A. Pixley)
Production Culture. Industrial Reflexivity and Critical Practice in Film and Television (John T. Caldwell)
Pronásledovaný Roman Polański
Příběh a diskurs (S. Chatman)
c
Přirozený jazyk vyprávění (D. Herman)
Pulp Fiction (Dana Polan)
Puzzle Films: Complex Storytelling in Contemporary Cinema (Warren Buckland)
Quentin Tarantino (Jim Smith)
Realita/Fikce - říše klamu (Francoist Jost)
Reality of Illusion: An Ecological Approach to Cognitive Film Theory, The (Joseph Anderson)
Reinventing Film Studies (Ch. Gledhill, L. Williams)
Revolution: The Explosion of World Cinema in the Sixties (P. Cowie)
Režiséři (Itálie) (Lubomír Oliva)
Robert Redford (M. F. Callan)
Román o Francoisi Truffautovi
Routledge Encyclopedia of Film Theory, The
Routledge Encyclopedia of Narrative Theory (David Herman, Manfred Jahn, Marie-Laure Ryan)
Rozbor filmu (Radomír D. Kokeš)
Rozhovory Hitchcock - Truffaut
Rozkoš z textu (R. Barthes)
Rozmarná léta českého filmu (J. Sedláček)
Růžový panter Peter Sellers (Ed Sikov)
Rychlost a slzy (K. Thein)
S bolestí druhých před očima (Susan Sontag)
Sam Peckinpah a jeho filmy (Zdeněk Hudec)
Sam Peckinpah's The Wild Bunch (Stephen Prince
) c
Sametová kocovina (R. Buchar)
Savage Cinema: Sam Peckinpah and the Rise of Ultraviolent Movies (Stephen Prince)
c
Scénář pro 21. století (Linda Aronson)
Scorsese (R. Ebert)
c
Screening Violence (Stephen Prince)
Sedmá pečeť (M. Bragg)
Seeing is Believing (P. Biskind)
Shared Pleasures (D. Gomery)
Sherlock: Chronicles (S. Tribe)
Signs and Meanings in Cinema (Peter Wollen)
Silent Cinema Reader, The
Silent Comedians, The (R.D. MacCann)
Silent Echoes: Discovering Early Hollywood Through the Films of Buster Keaton (J. Bengston, K. Brownlow)
Silent Film Sound (Rick Altman)
Sixties, The: 1960-1969 (Paul Monaco)
e
Skladba a řád (J. Svoboda)
Slapstick Comedy (T. Paulus, R. King)
Slovenský hraný film 1946-1969 (V. Macek a kol.)
Slow Motion: Changing Masculinities, Changing Men (M. Segal)
Sound Theory, Sound Practice (Rick Altman)
Sounds of Early Cinema, The (Richard Abel, Rick R. Altman)
Spaghetti Westerns (H. Hughes)
Spaghetti Westerns: Cowboys and Europeans from Karl May to Sergio Leone (Ch. Frayling)
Speaking of Soap Operas (Robert C. Allen)
Spectacular Bodies: Gender, Genre, and the Action Cinema (Y. Tasker)
Spiritualita ve filmu (J. Blažejovský)
Spletité cesty Wima Wenderse (P. Gavalier)
Společenské vědy a audiovize (H. Bendová, M. Strnad, eds.)
Stále kinema (Jaroslav Anděl, Petr Szczepanik)
Stanley Kubrick Archives, The (Alison Castle)
Stanley Kubrick: Interviews (G. D. Phillips)
Steven Spielberg: A Biography (J. McBride)
Storytelling in the New Hollywood (K. Thompson)
Student's Writing Guide, A (G. Taylor)
Studie k teorii fikce (J. Culler)
Studying Contemporary American Cinema (T. Elsaesser, W. Buckland)
c
Style and Meaning: Studies in the Detailed Analysis of Film
Světlá komora (R. Barthes)
Technique of Film Editing, The (K. Reisz)
Teorie prózy (V. Šklovskij)
Teorie umění (Cynthia A. Freeland)
Teorie vyprávění (K. Stanzel)
Tesilová kavalérie (Petr A. Bílek, Blanka Činátlová eds.)
Theories of Art Today (Noël Carroll)
Theorising Documentary (M. Renov)
Theorizing the Moving Image (N. Carroll)
c
Thinking Outside the Box: A Contemporary Television Genre Reader (Gary R. Edgerton)
This Is Orson Welles (P. Bogdanovich)
Time in Television Narrative: Exploring Temporality in 21st Century Programming (Melissa, Ames, ed.)
To be Continued... Soap Operas Around the World (Robert C. Allen)
Tom Hanks (Roy Trakin)
Tough Girls, Women Warriors and Wonder Women in Popular Culture (S. Innes)
Továrna Barrandov. Svět filmařů a politická moc 1945–1970 (P. Szczepanik)
Transcendental Style In Film (Paul Schrader)
Tvořivé zrady (Petr Szczepanik, ed.)
Ultraviolent Movies: From Sam Peckinpah to Quentin Tarantino (Laurent Bouzereau)
Umění filmové skladby (K. Reisz)
Umění filmu (K. Thompson, D. Bordwell)
Umlčený film (Jan Žalman)
Understanding Movies (L. Giannetti)
Únor a kultura (J. Knapík)
Úvod do teorie masové komunikace (Denis McQuail)
Úvod do vizuální kultury (N. Mirzoeff)
V bludném kruhu: mateřství a vychovatelství jako paradoxy modernity (Petra Hanáková, Eva Kalivodová, Libuše Heczková)
V mezích přípustnosti (Milan Hain a kol.)
V zajetí moci. Kulturní politika, její systém a aktéři 1948-1956 (Jiří Knapík)
Venkov v českém filmu 1945 - 1969 (H. Rottová, P. Slinták)
Věra Chytilová zblízka (T. Pilát)
Video Game Theory Reader, The
Visegrad Cinema (P. Hanáková, Kevin B. Johnson)
Visionary Film: The American Avant-Garde, 1943-2000 (P. Adams Sitney)
Voice in the Cinema, The (Michel Chion)
Volání rodu (Petra Hanáková, Libuše Heczková, Eva Kalivodová a Kateřina Svatoňová)
Vše o Woody Allenovi (Séptimo Arte)
Všichni dobří rodáci (ed. B. Čechová)
Všichni ti bystří mladí muži a ženy (J. Škvorecký)
Vždyť je to jen film! Osobní biografie Alfreda Hitchcocka (Charlotte Chandler)
Vyhnáni do ráje (M. Škabraha)
Výzva perspektivy: Obraz a jeho divák (P. Hanáková)
Wages of Sin: Censorship and the Fallen Woman, The (Lea Jacobs)
Watching Dallas: Soap Opera and the Melodramatic Imagination (I. Ang)
Way Hollywood Tells It, The (David Bordwell)
Weimar cinema and after (Thomas Elsaesser)
What a Man's Gotta Do: Masculine Myth in Popular Culture (A. Easthope)
What is Film Theory (Richard Rushton, Gary Bettinson)
c
Who the Devil Made It (P. Bogdanovich)
Whole Equation: A History of Hollywood, The (D. Thomson)
Widescreen Cinema (John Belton)
Woman at the Keyhole: Feminism and Women's Cinema (J. Mayne)
Women Who Knew Too Much: Hitchcock and Feminist Theory, The (Tania Modleski)
Woman's View: How Hollywood Spoke to Women, 1930–1960, A (J. Basinger)
Woody Allen - Hovory o filmu (Eric Lax)
Woody o Allenovi (Stig Björkman)
Working Girls (Y. Tasker)
You Tarzan: Masculinity, Movies and Men (P. Kirkham, J. Thumin, eds.)
Z šedé zóny (J. Bernard)
Zakázané filmy (Dawn B. Sova)
Západní filmová avantgarda (Stanislav Ulver)
Zapečetěný čas (A. A. Tarkovskij)
Zázraky filmu (Georges Sadoul)
Zelinář a jeho televize (Paulina Bren)
Zóna (Geoff Dyer)
Žánr ve filmu (ed. B. Ptáčková)
Koupit
Film theory and Criticism (Mast, Cohen, Braudy)
French Film Theory and Criticism: A History/Anthology, 1907-1939. Volume 2: 1929-1939: 1929-1939 v. 2 (French Film Theory & Criticism) (Richard Abel)
New Biographical Dictionary of Film (David Thomson)
Oxford Guide to Film Studies, The (John Hill, Pamela Church Gibson, Richard Dyer)
užitečný
přehled
volně dostupných filmových knih
výběr
knih a článků ke game studies
(autoři jsou uváděni spíše orientačně, tzn. např. u sborníků zpravidla pouze jméno editora; podtituly knih většinou neuvádím
periodika
Film a doba: 2007 (1, 2, 3, 4), 2008 (1, 2, 3, 4), 2009 (1, 2, 3-4), 2010 (1, 2-3, 4), 2011 (1, 2-3, 4), 2012 (1-2, 3, 4), 2013 (1-2, 3-4), 2014 (1-2, 3, 4), 2015 (1, 2-3, 4)
Cinema: 9, 11, 12/1992, 2, 3, 4, 6, 7, 8, 10, 12/1993 a dále všechny
Cinepur: 7, 8, 9, 10, 11, 12, 13, 14, 15, 16, 17, 20, 21, 23-24, 25, 26, 27, 28, 29, 30, 32, 33, 35, 36, 38, 39, 42, 43, 44 a dále všechny
Iluminace: 1/02, 3/02, 4/02, 2/04, 1/05, 2/05, 3/05, 1/06, 4/06, 1/07, 2/07, 3/07, 1/08, 2/08, 3/08, 4/08, 1/09, 2/09, 3/09, 4/09, 1/10, 2/10, 3/10, 4/10, 1/11, 3/11, 4/11, 2/12, 3/12, 1/13, 4/14, 1/15, 3/15
sborníky pro Sokolovský filmový seminář: Normalizace (2006), Podraz (2007), Hostina (2010) sborníky ke španělskému a brazilskému filmu (Uherské Hradiště)
dále čtu
pravidelně: A2, Cinepur, Douglasovy poznámky k filmům, seriálům a vyprávění, Film a doba, blogy Aleny Prokopové, Davida Bordwella, Františka Fuky, betelgeuse
nepravidelně: 25fps, criterion.com, Dissolve, Film Comment, Iluminace, IndieWire, Little White Lies, Reverse Shot, Respekt, ZÓNA, blog Jonathana Rosenbauma, Senses of Cinema, Sight and Sound
filmaři, kterým věřím (a snad jsem od nich viděl dost filmů, abych mohl vynášet takto zobecňující soudy)
Režisérští bohové (kdykoli cokoli)
Ethan a Joel Coenovi, Carl Theodor Dreyer, David Fincher, Buster Keaton, Stanley Kubrick, Martin Scorsese, Jacques Tati
Pod Olympem (plná důvěra)
Paul Thomas Anderson, Wes Anderson, Ingmar Bergman, Robert Bresson, Luis Buñuel, James Cameron, Frank Capra, Miloš Forman, Michael Haneke, Alfred Hitchcock, Hirokazu Koreeda, Fritz Lang, Sergio Leone, Ernst Lubitsch, Christopher Nolan, Michael Mann, Chan wook Park, Tony Scott, Douglas Sirk, Steven Soderbergh, Steven Spielberg, Peter Strickland, Quentin Tarantino, Francois Truffaut, Edgar Wright
Neobyčejní smrtelníci (spolehnutí i přes občasná selhání)
J. J. Abrams, Robert Aldrich, Robert Altman, Dario Argento, Andrea Arnold, Kathryn Bigelow, Joon-ho Bong, Tim Burton, Jane Campion, John Cassavetes, Nuri Bilge Ceylan, Michael Cimino, George Clooney, Francis Ford Coppola, Sofia Coppola, David Cronenberg, Alfonso Cuarón, George Cukor, Stanley Donen, Clint Eastwood, Sergej M. Ejzenštejn, Rainer Werner Fassbinder, John Ford, John Frankheimer, Samuel Fuller, Paul Greengrass, Howard Hawks, Werner Herzog, John Huston, Charlie Chaplin, Peter Jackson, Jim Jarmusch, Miklós Jancsó, Aki Kaurismäki, Krzysztof Kieslowski, Takeši Kitano, David Lean, Mike Leigh, Richard Linklater, George Lucas, Baz Luhrmann, Sidney Lumet, David Lynch, Anthony Mann, Leo McCarey, Jean-Pierre Melville, Sam Mendes, Vincente Minnelli, Cristian Mungiu, F. W. Murnau, Mike Nichols, Max Ophüls, Brian De Palma, Alan Parker, Sam Peckinpah, Arthur Penn, Roman Polanski, Sydney Pollack, Michael Powell, Otto Preminger, Emeric Pressburger, Cristi Puiu, Nicholas Ray, Carol Reed, Eric Rohmer, Gerge A. Romero, Ridley Scott, Evald Schorm, Paul Schrader, Paolo Sorrentino, Joseph von Sternberg, George Stevens, Oliver Stone, Preston Sturges, Andrej Tarkovskij, Guillermo del Toro, Lars von Trier, Paul Verhoeven, Lilly a Lana Wachowské, Raoul Walsh, Peter Weir, Orson Welles, William Wellman, Billy Wilder, John Woo, William Wyler
Respekt (ale jejich tvorbě jsem zatím úplně nepřišel na chuť)
Kenneth Anger, Michelangelo Antonioni, Bernardo Bertolucci, Jean Cocteau, Federico Fellini, Terry Gilliam, Jean-Luc Godard, Peter Greenaway, Alejandro González Iñárritu, Akira Kurosawa, Joseph L. Mankiewicz, Julio Medem, Pier Paolo Pasolini, Jean Renoir, Alain Resnais, Jacques Rivette, Carlos Saura, Karel Vachek, Wim Wenders, Wong Kar-Wai
Vyplatí se sledovat
Maren Ade, J.C. Chandor, Kenneth Lonergan, Jan P. Matuszynski, Bennett Miller
Chci poznat (lépe)
Chantal Akerman, Theo Angelopoulos, Frank Borzage, Clarence Brown, Jules Dassin, Jacques Demy, Hsiao-hsien Hou, Kon Ičikawa, Dušan Makavejev, Joseph L. Mankiewicz, Chris Marker, Kendži Mizoguči, Nagiša Ošima, Jasudžiro Ozu, Georg, Wilhelm Pabst, Satjadžit Raj, Martin Ritt, Béla Tarr, Agnes Varda, Dziga Vertov
všelijaké seznamy
Krátkometrážní filmy
Dokumenty o filmu
Sportovní filmy
bílá místa
počet viděných filmů, seriálů, seriálových epizod a TV pořadů dle jednotlivých dekád (k 16. 1. 2017)
2010…
2099
2000…
2914
1990…
1226
1980…
711
1970…
630
1960…
686
1950…
361
1940…
249
1930…
234
1920…
195
1910…
99
1900…
66
1894…
49
o čem vím trochu víc...
dokumenty o filmu
americká filmová groteska
klasické i moderní muzikály
americké melodrama
normalizační komedie
filmy Nového Hollywoodu
(konec 60. až začátek 80. let)
o filmovém (ne)vkusu
(inspired by Tetsuo)
Černý humor:
Happy Killing (2007), Jezinky a bezinky (1944), Štěstí (1998), Vražda na večeři (1976), Diktátor (2012), Borat (2006), Kiss Kiss Bang Bang (2005), Monty Python a Svatý grál (1975), Nula od nuly pojde (2006), Sbal prachy a vypadni (1998), South Park: Peklo na Zemi (1999), V Bruggách (2008)
Komediální šílenství:
22 Jump Street (2014), Blázniva střela (1988), Spaceballs (1987), This is Spinal Tap! (1984), Zoolander (2001), Žhavé výstřely (1991)
Filmy o (lásce k) filmu:
Americká noc (1973), Bio ráj (1988), Ed Wood (1994), Hráč (1992), Purpurová růže z Káhiry (1985), Tristram Shandy (2006), Vzpomínky na Hvězdný prach (1980)
Akce!
Jednotka příliš rychlého nasazení (2007), Tváří v tvář (1997), Skála (1996), Domino (2005), Matrix Reloaded (2003), Mission Impossible 3 (2006), Transformers (2007), Zastav a nepřežiješ (2006)
Horory, u nichž jsem se (hodně) bál:
Sirotčinec (2007), Osvícení (1980), Pád do tmy (2005), REC (2007), Spalovač mrtvol (1968), Suspiria (1978), Ti druzí (2001)
Hrst dobrých westernů:
Hodný, zlý a divný (2008), Malý velký muž (1970), Butch Cassidy a Sundance Kid (1969), Divoká banda (1969), Hodný, zlý a ošklivý (1966), Tenkrát na západě (1968), V pravé poledne (1952)
Brečel jsem:
Marley a já (2008), A Moment to Remember (2004), Cena za něžnost (1983), Legendy z Dogtownu (2005), Marathon (2005), Můj život beze mne (2002), Schindlerův seznam (1993), Stezky slávy (1957), Život je krásný (1997)
Animované lahůdky:
Rango (2011), Cesta do fantazie (2001), Divoké vlny (2007), Ghost in the Shell (1995), Noční můra před Vánoci (1993), Ratatouille (2007), Trio z Belleville (2003), Wallace&Gromit: Prokletí králikodlaka (2005)
Heist Movies:
Osudový kruh (1970), Rvačka mezi muži (1955), Zabíjení (1956), Nelítostný souboj (1995), Spojenec (2006), Topkapi (1964), Lupiči paní domácí (2004)
"Osobáky":
Proti přírodě (2014), Mary a Max (2009), Bohémové (2005), Den cvoka (2002), Garden State (2003), Jak na věc (2002), Most do země Terabithia (2007), Všetko, čo mám rád (1992)
Filmy, během kterých jsem "uvnitř tančil":
All That Jazz (1979), The Rocky Horror Picture Show (1975), Moulin Rouge (2001), Pomáda (1978), Šumař na střeše (1971), Vlasy (1979), Zpívání v dešti (1951)
Z tuzemska:
Rodina je základ státu (2011), Intimní osvětlení (1965), Lásky jedné plavovlásky (1965), Pytlákova schovanka (1949), Vyšší princip (1960)
Filmy, které nemluví:
Cesta na Měsíc (1902), Kid (1921), Frigo na mašině (1926), Upír Nosferatu (1922), Metropolis (1927)
Filmy, které mluví hodně:
12 rozhněvaných mužů (1957), Leopardí žena (1938), Dobrou noc a hodně štěstí (2005), Kdo se bojí Virginie Woolfové? (1966), Láska a smrt (1975), Manhattan (1979)
10 důvodů, proč mám rád období Nového Hollywoodu:
Kmotr (1972), Americké graffiti (1973), Papírový měsíc (1973), Čelisti (1975), Všichni prezidentovi muži (1976), Network (1976), Annie Hall (1977), Nebeské dny (1978), Apokalypsa (1979), Byl jsem při tom (1979)
Obrázky, z nichž jde hlava kolem:
2001: Vesmírná odysea (1968), Faunův labyrint (2006), Hrdina (2002), Mise (1986), Nebeské dny (1978), Pán prstenů: Návrat krále (2003), Ptačí svět (2001), Svět zítřka (2004)
Plus spousta chtěně i nechtěně opomenutých, případně do výše uvedených škatulek nezařaditelných titulů.
zajímavé komentáře
Již pár let se ke svým komentářům snažím doplňovat jména uživatelů, jež k danému filmu napsali komentář hodný pozornosti, ať pro svůj styl nebo obsah (nejlépe pro funkční kombinaci obojího). Vzhledem k obrovskému množství komentářů, které neustále přibývají, budu rád, pokud mi do pošty sami napíšete, jaký komentář z těch, na něž jsem sám neupozornil, vás zaujal. Jedním z cílů
zajímavých komentářů
je upozornit na méně známé "komentátory", ale neznamená to, že bych opomíjel uživatele z TOP 30.
Nejoblíbenější PC/PS3 hry:
Diablo 3, Uncharted 2, Need for Speed Hot Pursuit, LittleBig Planet, God of War 3, GTA IV, GTA: Vice City, GTA: San Andreas, Broken Sword, Unreal Tournament 2004, Age of Empires 2, Warcraft II a III, F.E.A.R., série Command & Conquer, Jagged Alliance 2, Bejeweled Twist, TrackMania Nations, FlatOut 2, Neverwinter Nights, MDK, Max Payne, Far Cry
Nejoblíbenější hudba:
Amanda Palmer, Karel Kryl, Sigur Rós, Led Zeppelin, Red Hot Chili Peppers, Pink Floyd, The Corrs, Joan Baez, Badly Drawn Boy, The Cranberries, Blackmore's Night, Nouvelle Vague, Deep Purple
Nejoblíbnější filmové soundtracky
: Mommy!, Drive, Kick-Ass, The Boat That Rocked, Love Actually, Rent, Wall-E, Juno, Kill Bill, Lock Stock and Two Smoking Barrels, Sen Chichiro to Kamikakushi, Moulin Rouge, Pulp Fiction, Charlie and the Chocolate Factory, Once upon a Time in the West, Legends of Dogtown, Marie Antoinette, Hair, Chariots of Fire, Harold and Maude
Nejoblíbenější knihy (beletrie):
Bídníci (V. Hugo), Anna Karenina (L. N. Tolstoj), Vědomí konce (J. Barnes), Lolita (V. Nabokov), Deník (P. Juráček), Bouře mečů (G.R.R. Martin), Watchmen (A. Moore), Portnoyův komplex (P. Roth), Správkař (B. Malamud), Jako zabít ptáčka (N.H. Lee), Proces (F. Kafka), Hlava XXII (J. Heller), Jméno růže (U. Eco), Stopařův průvodce po galaxii (D. Adams), Růže pro Algernon (D. Keyes), Mechanický pomeranč (A. Burges), Chladnokrevně (T. Capote), Den pro Šakala (F. Forsyth), 1984 (G. Orwell), Obraz Doriana Graye (O. Wilde)